2015 KVFD Incidents
Month:
Fire:
EMS:
Jan
21
89
Feb
29
81
Mar
24
102
Apr
28
88
May
25
106
June
27
107
July
18
115
Aug
25
88
Sept
21
93
Oct
28
89
Nov
Dec
Total
246
958
2014 KVFD Incidents
Month:
Fire:
EMS:
Jan
33
116
Feb
45
106
Mar
26
78
Apr
36
99
May
27
86
Jun
23
86
Jul
31
90
Aug
20
98
Sep
21
95
Oct
22
98
Nov
20
91
Dec
19
99
Total
323
1142
2013 Incidents
Fire
EMS
Jan
34
92
Feb
31
67
Mar
20
60
Apr
21
64
May
23
68
Jun
24
52
Jul
20
82
Aug
18
84
Sep
25
75
Oct
22
70
Nov
22
83
Dec
31
96
Total
291
893
Web Counters
Website Visitors
Since
March 7, 2013

Visitors Today
Nov 27, 2015

Latest 10 Responses

11/26/2015: 16:41 CHIMNEY FIRE 3185 BAIR DR ,36
11/25/2015: 23:08 SMOKE/ODOR INVEST (OUTSIDE CHESTNUT ST/MIDDLE ST ,37 (V)
11/23/2015: 19:25 CHIMNEY FIRE 1208 SWAN RD ,36
11/23/2015: 14:58 ALARM - FIRE 500 COMMONS DR ,36
11/23/2015: 08:47 ASSIST THE AMBULANCE 601 GREEN ST ,08
11/21/2015: 12:30 RELOCATE FIRE/EMS UNITS STATION 37 (NV)
11/20/2015: 00:35 ACCIDENT - ENTRAPMENT 151 N CHURCH ST ,08
11/19/2015: 23:44 ACCIDENT - INJURIES 5967 STRASBURG RD ,36
11/19/2015: 07:58 HOUSE FIRE 201 LENOVER HILL RD ,36
11/12/2015: 18:10 FIRE POLICE REQUEST N MOSCOW RD/RT 30 ,36 (V)
Welcome to the Official Website of the Keystone Valley Fire Department -Station #8
"Working Regionally to Survive Locally"
Happy Thanksgiving from your Friends at Keystone Valley Fire Department

KVFD , November 25

The Members of the Keystone Valley Fire Department would like to wish everyone a Safe and Happy Thanksgiving Holiday

Remember:

Holiday travel can be especially challenging because of congested roadways, added distractions and fatigued or drunk driving – all of which can lead to tragedy."Many Agencies will be working hard to keep our roads safe during the Thanksgiving holiday, and we're also counting ... (Full Story & Photos)


Join Us for the Community Breakfast

Community Breakfast Now at The Point

KVFD, November 24

The Parkesburg Word of Life Church announced today that they are going to be serving the community breakfast, starting Saturday, December 19th, now at THE POINT (Parkesburg Point at 700 West Main Street) from 7 am - 10 am.

This is going to be ongoing on the third Saturday of each month as before, and all proceeds are donated to KVFD.

Please join us.

Chimney Fire with Extension in West Sadsbury

KVFD, November 23

On Monday evening, November 23, 2015, while KVFD members were preparing for training night at the East Station, KVFD along with Christiana Fire Company for an Engine and Tanker, were alerted for the chimney fire in the area of the 1200 block of Swan Road in West Sadsbury Township at 7:25 PM.

Ladder 8, Engine 8-1 and Ambulance 8-1 made the responses along with Chief 8 at 7:27 PM. Lancaster County ... (Full Story & Photos)



Crews from Ladder 8 checking the roof while other firefighters enter the home.



Pick-up truck vs. pole.

Driver Rescued from an Overnight Crash with Fire

KVFD, November 20

Early this morning, at 12:19 AM, KVFD units cleared a crash in the 5000 block of Strasburg Road in West Sadsbury Township where a vehicle left the roadway and struck a tree. The driver refused EMS treatment and all units left the scene upon the arrival of troopers.

KVFD was then dispatched at 12:35 AM, along with Westwood EMS and Brandywine Hospital's Medic 93 to the area of the Golden Green Quarry ... (Full Story & Photos)


Matt Crockett and Josh Jones Graduate - Firefighter I

KVFD, November 20

Last night was the graduation ceremony for Chester County's new Firefighter - I students. KVFD had two students attending this course, Matt Crockett and Josh Jones.

Chief Gathercole said,"Taking the time away from your personal lives and most importantly your family to dedicate 172 hours to your professional career as firefighters means something not just to yourself, your department but to your ... (Full Story & Photos)



Firefighter Josh Jones (L) and Firefighter Matt Crockett (R) at Firefighter I. Photo by J. Schreiber



Crews from KVFD, Gap and Christiana standing by for assignment at today's call on Lenover Hill Road.

House Fire in West Sadsbury

KVFD, November 19

On Thursday morning at 7:58 AM, KVFD with Christiana and Gap firefighters along with Christiana Community Ambulance responded to a house fire this morning in the 200 block of Lenover Hill Road, West Sadsbury Township, Chester County. The caller reported that a baseboard heater in her kitchen was on fire and it was sparking.

Upon arrival, firefighters found an electric baseboard heater malfunctioning, ... (Full Story & Photos)


Gas Leak Outside at Parkesburg School Apartments

KVFD, November 17

At 7:19 PM on Tuesday night, KVFD and with the Sadsburyville Fire were dispatched to a report of a gas leak outside the Parkesburg School House Apartments. Ladder 8, Chief 8, Deputy 8, Assistant 8, Ambulance 8-2, Engine 8-2, Engine 31-1, Deputy 8 responded.

Chief Gathercole assumed "Strasburg Road Command" upon his arrival and assigned firefighters to investigate. KVFD on-scene observed that the ... (Full Story)






Lt. Mike Emerson installing a smoke detector in Pomeroy.

Outreach to Save Lives - Hear the Beep While You Sleep

KVFD, November 14

Hear the Beep While You Sleep

UPDATE: The team visited 17 homes, installed 13 smoke detectors and replaced nine batteries. Many bags of preparedness information were also left at the front doors where no was at home.

Today, KVFD partnered with the American Red Cross, Emergency Management Coordinators from Parkesburg Borough, West Sadsbury Township and Highland Township, County and local fire marshals ... (Full Story & Photos)

"Working Regionally to Survive Locally"
The Keystone Valley Fire Department was formed in March 2013 after the consolidation of the Parkesburg, Pomeroy and Atglen Fire Companies. Station # 8 provides Fire/Rescue & EMS Services to Parkesburg Borough, West Sadsbury Township, Sadsbury Township and Highland Township. Please click on the Volunteer Section to learn how to become a member of the KVFD family!
Your feedback is important to us!
Feel free to sign the Keystone Valley Fire Department's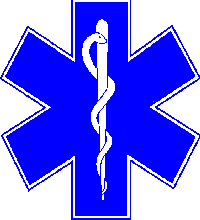 Highlighted Members of the Month:
Matt Crockett
Joe Carmen - Career Staff