2014 KVFD Incidents
Fire:
EMS:
Jan
33
116
Feb
45
106
Mar
0
0
Apr
0
0
May
0
0
Jun
0
0
Jul
0
0
Aug
0
0
Sep
0
0
Oct
0
0
Nov
0
0
Dec
0
0
Total
78
222
2013 Incidents
Fire
EMS
Jan
34
92
Feb
31
67
Mar
20
60
Apr
21
64
May
23
68
Jun
24
52
Jul
20
82
Aug
18
84
Sep
25
75
Oct
22
70
Nov
22
83
Dec
31
96
Total
291
893
Web Counters
Website Visitors
Since
March 7, 2013

Visitors Today
Mar 08, 2014

Latest 10 Responses

03/07/2014: 21:55 ACCIDENT - INJURIES / ALS 1200 VALLEY AV ,36
03/06/2014: 20:53 ACCIDENT - UNKNOWN INJURIES 201 OLD RACETRACK RD ,45
03/02/2014: 13:59 NOTIFY FIRE CHIEF 532 W SECOND AV ,08
02/28/2014: 05:50 ACCIDENT - UNKNOWN INJURIES SB RT 41 NO HIGHLAND RD ,44 (V)
02/27/2014: 21:09 ACCIDENT - UNKNOWN INJURIES GAP NEWPORT PK/HIGHLAND RD ,44 (V)
02/27/2014: 08:39 RELOCATE FIRE/EMS UNITS STATION 49 (NV)
02/27/2014: 06:06 ACCIDENT - UNKNOWN INJURIES 17 HIGHLAND RD ,45
02/26/2014: 16:47 ACCIDENT - UNKNOWN INJURIES 3563 LIMESTONE RD ,45
02/24/2014: 19:47 GAS LEAK INSIDE 214 MAIN ST ,08
02/24/2014: 13:00 ALARM - FIRE 5075 LOWER VALLEY RD ,36
Welcome to the Official Website of the Keystone Valley Fire Department -Station #8
The Keystone Valley Fire Department was formed in March 2013 after the consolidation of the Parkesburg, Pomeroy and Atglen Fire Companies. Station # 8 provides Fire/Rescue & EMS Services to Parkesburg Borough, West Sadsbury Township, Sadsbury Township and Highland Township. Please click on the Volunteer Section to learn how to become a member of the KVFD family!
"Change Your Clocks - Change Your Battery" on Sunday

KVFD , March 06

On Sunday March 9, 2014, we finally "Spring Ahead!"

What does this mean and what does it have to do with fire safety? It is time to check your battery.

The Keystone Valley Fire Department (KVFD) wants everyone to know that smoke alarms (detectors) can save lives when operating properly.

There are many types, however most smoke alarms are battery operated or have battery backup features. It is ... (Full Story & Photos)


Summer Must Be Coming - We Are Talking About The Fair v2

KVFD, March 04

The Parkesburg Fair Sponsored by KVFD

A New and Improved Partnership with Houghton Enterprises, Inc.

The Board of Directors are pleased to announce that the Parkesburg Fire Company Fair will be renamed as the Parkesburg Fair sponsored by KVFD, and will be managed and produced by Houghton Enterprises of Cochranville.

Tentatively pending approval by the Borough of Parkesburg, it will be held June ... (Full Story & Photos)



Photo courtesy of the Parkesburg Today.



Chief Officers, L to R, Asst Chief Cazillo, Chief Stackhouse and Deputy Chief Gathercole.

Firefighters Learn What's Brewing in West Sadsbury - Victory Brewing Tour

KVFD , March 04

Last night members of the KVFD proceeded to the new Victory Brewing plant for tour led by brewery officials to learn the building's layout, fire suppression and safety equipment and areas at risk.

Chief Stackhouse said, "We look forward to serving Victory Brewing as well as developing a community partnership, not only now but as they continue to develop the site here in West Sadsbury. This is a ... (Full Story & Photos)


Need Help in Properly Addressing Your Property - KVFD Has Your Number

KVFD, March 03

KVFD will soon be providing 9-1-1 address numbers, at $15.00 per sign. Ass't Chief Robbie Cazillo, who is spearheading the effort, said,"in an emergency, every second counts and it is critical that each residence and business have easily recognized signs posted as required by the municipal codes." He continued, "In addition we ask our municipal officials to check street signs and ensure that all streets, ... (Full Story & Photos)

Job Posting for KVFD EMT/Firefighters

Fire Chief Raymond Stackhouse, March 03

Job Title: EMT/Firefighter Department:Operations

Reports To: Career Staff Supervisor
FLSA Code: Career Staff: Non-exempt

JOB SUMMARY
Providing emergency medical care to the sick and injured within the scope of practice defined by the Pennsylvania BLS Protocols along with fire/rescue services as defined in employee handbook and Department 's Policies and Procedures


REPORTING ... (Full Story)




Ice is Forecast for our District

KVFD, March 02

The good news, accumulation is forecast to be less but we are specifically mentioned for ice.

New snow amounts for Chester County: 4-6" north of the PA Turnpike and 6-8" south of the PA Turnpike. Ice is only expected in the Atglen/Parkesburg/Sadsbury area, around 0.1" of ice. Timing: The heaviest of snow will occur overnight until about noon. The morning commute will be impacted. Winter Storm Warnings ... (Full Story)





Panoramic by Lt. Nathan Delestienne.

Amish Chicken Pot Pie Dinner

KVFD, March 01

Thanks to the community for your support, and especially Mr. Daniel Kauffman of Atglen and his family for preparing and serving an amazing meal. None of this would have been possible without the hard work of several KVFD members and their family.

Kevin Holmes, event chairperson, said tonight,"I just wanted to let everyone know the day went very well today. We had a lot of help throughout the day ... (Full Story & Photos)


If You Call 9-1-1, Who Will Respond? State Fire Commissioner is Concerned

KVFD, February 28

An online article in PENNLIVE highlights the critical issue facing many communities in Pennsylvania.

In the article by Jan Murphy, there is an alarming quote by State Fire Commissioner Edward Mann. "Sooner or later, somebody's going to dial 911 and the 911 center is going to dispatch a fire department and nobody's going to show up," State Fire Commissioner Edward Mann told the House Veterans Affairs ... (Full Story & Photos)

"Working Regionally to Survive Locally"
Your feedback is important to us!
Feel free to sign the Keystone Valley Fire Department's
FIRE DISTRICT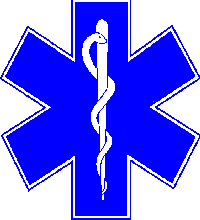 There are currently no events
Highlighted Junior Firefighter of the Month:
Nathan Gathercole
Highlighted Firefighter of the Month:
Tim Reynolds
Community Breakfast
Parkesburg VFW
406 Fourth Avenue, Parkesburg, Pa
3rd Saturday of each month
from 7:00 - 10:00 am
Provided by the Parkesburg
Word of Faith Church