Latest 10 Responses

07/29/2015: 02:11 SEIZURES - BLS 52 FREDERICK RD ,37
07/26/2015: 14:59 ACCIDENT - PEDESTRIAN STRUCK 809 W FOURTH AV ,08
07/25/2015: 14:33 ACCIDENT - MOTORCYCLE MARTIN RD/STATION RD ,45 (V)
07/23/2015: 21:27 CARDIAC/RESP ARREST - ALS 134 N CHURCH ST ,08
07/22/2015: 19:12 BRUSH FIRE E FRIENDSHIP CHURCH RD/OLD STOTTSVILLE R
07/21/2015: 01:46 CAR FIRE SB RT 10 SO HERSHEY LA ,37 (V)
07/19/2015: 20:03 ALARM - FIRE 587 WALNUT DR ,36
07/17/2015: 06:12 CARDIAC/RESP ARREST - ALS 527 W FIRST AV ,08
07/17/2015: 04:03 HOUSE FIRE 114 UPPER VALLEY RD, SADSBURY TWP, LANC
07/16/2015: 18:03 ACCIDENT - INJURIES 17 HIGHLAND RD ,45
National Weather Service Alerts for Chester County, PA
Welcome to the Official Website of the Keystone Valley Fire Department -Station #8
"Working Regionally to Survive Locally"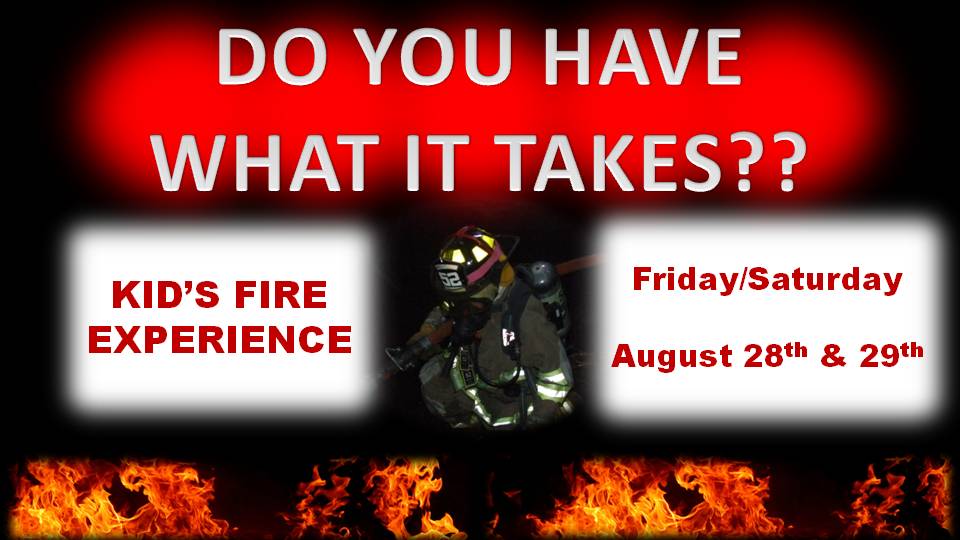 http://www.christianafire.com/content/front/file/The%202015%20Kid's%20Fire%20Experience%20Flyer1.pdf
TO REGISTER ONLINE FOR THE 2015 KID'S CAMP FIRE EXPERIENCE,
PLEASE USE THIS LINK: http://goo.gl/forms/Ak4j5PIIzc
The 2015 Frank Haas Memorial Firefighter's Challenge - Course Finalized

KVFD, August 07

The event is just over a month away. REGISTER NOW to reserve a t-shirt and your spot.

The proposed stations for the FF Combat Challenge:

Goal is to have distance from each station to next a minimum of 50' or greater based on below:
1. 100' 3" line drag 50', hand over hand 50'
2. forcible entry prop
3. 100' charged handline drag (100 ft) (line can be charged then truck shut off - tie bail closed)
4. Pittsburgh ... (Full Story & Photos)

Thanks to Power-Man Electric

KVFD, July 28

Our Board of Directors would like to publicly recognize and thank Mr. Dave Boozer of Power-Man Electric for recently doing some wiring at the the Central Station and donating his time, service and supplies to get the job done for KVFD.

Thank you Dave!
Busy Saturday for KVFD and Area Firefighters

KVFD , July 25

KVFD was busy on Saturday with several calls for service.

KVFD was dispatched to a motor vehicle accident involving a motorcycle at Martin Road and Station Road in Highland Township at 2:32 PM. Fortunately, there were only minor injuries and Capt. Guiney held our response to just Ambulance 8-1,Tac-8 and Traffic 8.

Later in the afternoon, Tanker 8 was dispatched to assist Modena Fire Company on ... (Full Story & Photos)



Engineer Burkhart and FF Sharpess on Tanker 8 at the East Fallowfield fire. DLN Photo



A demonstration by FF/EMT Legieko on a downed firefighter.

Firefighter Survival Training Continues

KVFD, July 20

Members of KVFD followed up on last weeks firefighter survival training with practical scenarios.

Finding and rescuing a downed firefighter, along with window bail outs were reviewed and crews split in teams of two to complete practical evolutions in full gear and SCBA.

Using our Pittsburgh Drill and Wall Props, crews worked through the over 90 degree heat to improve their skills and learn life ... (Full Story & Photos)


KVFD @ The National Fire Academy

KVFD, July 19

KVFD was well represented at the PA Annual Weekend at The National Fire Academy. Chief Brian Gathercole, Past chief Raymond Stackhouse, Deputy Chief Robert Cazillo, and FF Danny O'Connell attended, with FF/EMT Kevin Bambrick, who was there for another agency. Other Chester County fire companies represented were Malvern, West Grove, Honeybrook, and Wagontown.

This Annual Weekend Program, offered ... (Full Story & Photos)



(L to R) Deputy Chief Cazillo, Past Chief Stackhouse, Chief Gathercole, and FF O'Connell.



KVFD at JD Eckman's picnic. Photo by Scot Kreger

KVFD @ J.D. Eckman's Picnic

KVFD, July 19

Once again we were pleased to be invited to and to attend J.D. Eckman's company picnic on Saturday, July 18, 2015, from noon to 2 PM. Firefighters attended in Ambulance 8-1, Ladder 8, Tanker 8 and Engine 8-2.

Firefighters provided a static display and had an opportunity to enjoy some of the fine food.

Thank you J.D. Eckman!

Staff Photos by Scot Kreger and Josh Schreiber

Additional photos posted ... (Full Story & Photos)


KVFD EMS Responds to Nine Calls

KVFD, July 18

As 7:50 PM last night, KVFD EMS responded to 9 calls in a 24 hour period, with four more incidents being covered by our neighbor's EMS units because Ambulance 8-1 was committed on a call.

One of those calls, dispatched at 6:12 AM, was a cardiac arrest in an alley in the Borough of Parkesburg. It resulted in what appeared to be a successful cardiac arrest save. KVFD Firefighter/EMTs Dave Wallace, ... (Full Story & Photos)



KVFD EMS Division

Minor Crash on Highland Road

KVFD, July 16

At 6:05 PM, KVFD was dispatched to a motor vehicle crash with injuries in the first block of Highland Road, Highland Township, Chester County. Ambulance 8-1 responded immediately with career staff. Captain 8, Tac 8, Chief 8, Traffic 8, a fire police unit, and Rescue 8 also soon responded. Upon arrival it was determined that both occupants were refusing treatment, or signing off. Rescue 8 was recalled ... (Full Story & Photos)

"Working Regionally to Survive Locally"
The Keystone Valley Fire Department was formed in March 2013 after the consolidation of the Parkesburg, Pomeroy and Atglen Fire Companies. Station # 8 provides Fire/Rescue & EMS Services to Parkesburg Borough, West Sadsbury Township, Sadsbury Township and Highland Township. Please click on the Volunteer Section to learn how to become a member of the KVFD family!
Your feedback is important to us!
Feel free to sign the Keystone Valley Fire Department's