2015 KVFD Incidents
Month:
Fire:
EMS:
Jan
21
89
Feb
29
81
Mar
Apr
May
June
July
Aug
Sept
Oct
Nov
Dec
Total
50
170
2014 KVFD Incidents
Month:
Fire:
EMS:
Jan
33
116
Feb
45
106
Mar
26
78
Apr
36
99
May
27
86
Jun
23
86
Jul
31
90
Aug
20
98
Sep
21
95
Oct
22
98
Nov
20
91
Dec
19
99
Total
323
1142
2013 Incidents
Fire
EMS
Jan
34
92
Feb
31
67
Mar
20
60
Apr
21
64
May
23
68
Jun
24
52
Jul
20
82
Aug
18
84
Sep
25
75
Oct
22
70
Nov
22
83
Dec
31
96
Total
291
893
Web Counters
Website Visitors
Since
March 7, 2013

Visitors Today
Mar 26, 2015

Latest 10 Responses

03/23/2015: 12:25 NOTIFY FIRE CHIEF 106 E SECOND AV ,08
03/23/2015: 09:59 ALARM - FIRE 100 COMMONS DR ,36
03/22/2015: 22:18 ELECTRICAL FIRE INSIDE 4730 LOWER VALLEY RD ,36
03/21/2015: 07:48 NOTIFY FIRE CHIEF 4581 LOWER VALLEY RD ,36
03/20/2015: 18:02 INDUSTRIAL RESCUE 4581 LOWER VALLEY RD ,36
03/20/2015: 15:05 ACCIDENT - UNKNOWN INJURIES NB RT 10 NO LEIKE RD ,37 (V)
03/19/2015: 22:27 ALARM - FIRE 100 COMMONS DR ,36
03/19/2015: 19:31 BARN FIRE 4311 STRASBURG RD ,36
03/19/2015: 09:35 ACCIDENT - UNKNOWN INJURIES SB RT 10 SO BEALE DR ,08 (V)
03/16/2015: 22:24 SEIZURES - BLS 5 SMITH FARM DR ,37
Welcome to the Official Website of the Keystone Valley Fire Department -Station #8
"Working Regionally to Survive Locally"
Ropes and Rigging, Part 2

KVFD, March 25

Several firefighters seeking certification continued their training on Ropes and Rigging at the Chester County Public Safety Center in South Coatesville tonight. Thanks to Thorndale firefighter Sean Barron for the photos.... (Full Story & Photos)

KVFD Assists at a Police Incident

KVFD, March 23

At 12:51 PM, KVFD was dispatched to assist the police with a "police incident" in the 100 block of E. Second Avenue, Borough of Parkesburg. Chief 8, Deputy 8, Ambulance 8-2, Utility 8, and the Westwood fire police responded to a staging area set up at the church on East First Avenue, or shut down nearby roads, while a stand-by crew of firefighters staffed the apparatus at the Central Station and ... (Full Story & Photos)



Command 8 with Chief Gathercole and Deputy Chief Cazillo.



Frank on the left with Board of Directors member Jared Dalmas, December 2014 at Victory Brewing for the KVFD Chrsitmas party.

Passing of Fire District Chair-person and Township Supervisor - Frank Haas (Updated)

KVFD, March 22

It is with deep regret that we announce the passing of West Sadsbury Township Supervisor Frank Haas.

Frank was a driving force behind Keystone Valley Fire Department and the regional fire district. Frank spent many hours behind the scenes and in the public forum helping us become who and what we are today…KVFD.

The details as of now indicate that Frank's health had rapidly declined; however, his ... (Full Story & Photos)


Thanking a supportive resident.

KVFD, March 20

During the fighting of the barn fire on the night March 19th, Chief Gathercole sent FF/EMT Wallace and FF/EMT McCully to the Dunkin Doughnuts in West Sadsbury to secure some refreshments for the crews battling the blaze. While speaking with the worker of the Dunkin Doughnuts, a local resident who happened to hear the conversation insisted on paying for the refreshments while thanking all the responders ... (Full Story & Photos)



FF/EMT McCully presents some gifts on behalf of KVFD


Industrial Rescue at Quad Graphics

KVFD, March 20

At 6:06 PM KVFD was dispatched to the Quad Graphics, 4581 Lower Valley Road, Atglen,West Sadsbury Township, for an industrial rescue, male stuck in a baler. Ambulance 8-2, Chief 8, Deputy 8, Rescue 8, Tac 8, Traffic 8 and Utility 8 responded with two paramedic units from Brandywine Hospital to provide advanced life support services.

Chief 8 assumed "Quad Graphics Command" with Deputy 8 assuming Operations. ... (Full Story)




Working Barn Fire-Updated

KVFD, March 19

At 7:31 PM, KVFD with multiple units from surrounding fire companies, was dispatched to a working barn fire at 4311 Strasburg Road, West Sadsbury Township, Chester County. Multiple callers to Chester County 9-1-1 reported seeing a barn on fire with heavy smoke, some from miles away.

West Sadsbury police reported that upon arrival that the barn was fully involved. Upon arrival firefighters confirmed ... (Full Story & Photos)

Hose Management Training, Part 3 of 3?

KVFD, March 17

KVFD firefighters continued to refine their hose management skills last night in a class instructed by Training Coordinator Ray Stackhouse in the parking lot behind the post office. Hose management is a critical skill in the first few minutes of a fire. The faster we get water on the fire the best it is for occupant survival, firefighter safety and property preservation.

One of the skills is described ... (Full Story & Photos)


Mid-Morning AFA at Chilis Results in a Fire

KVFD , March 12

On Thursday, March 12, 2015, at 10:16 AM, KVFD along with Gap Truck 42, was dispatched to Chilis Bar & Grill for an automatic fire alarm.

Supplemental information from fire radio advised Chief 8 (Gathercole) that the alarm company spoke to the manager on-scene requesting the fire department to cancel. Chief 8 recalled the Truck 42 and held the assignment to Station #8 only.

Engine 8-2, with four ... (Full Story & Photos)



Engine 8-1 & Engine 8-2 on-scene at Chilis

"Working Regionally to Survive Locally"
The Keystone Valley Fire Department was formed in March 2013 after the consolidation of the Parkesburg, Pomeroy and Atglen Fire Companies. Station # 8 provides Fire/Rescue & EMS Services to Parkesburg Borough, West Sadsbury Township, Sadsbury Township and Highland Township. Please click on the Volunteer Section to learn how to become a member of the KVFD family!
Your feedback is important to us!
Feel free to sign the Keystone Valley Fire Department's
FIRE DISTRICT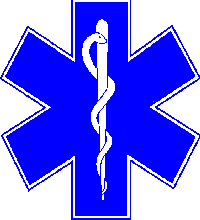 2015 AMBULANCE MEMBERSHIP FUNDDRIVE BEGINS IN APRIL, WATCH YOUR MAIL FOR INFORMATION COMING SOON!
Highlighted Junior Firefighter of the Month:
This Could Be You!
Join Today
Highlighted Firefighter of the Month:
This Could Be You!
Join Today