Latest 10 Responses

07/03/2015: 17:47 ALARM - FIRE 5075 LOWER VALLEY RD ,36
06/29/2015: 12:05 SEIZURES - BLS 95 OCTORARA RD ,37
06/27/2015: 16:39 ACCIDENT - UNKNOWN INJURIES EB VALLEY RD EO STRASBURG RD ,37 (V)
06/24/2015: 20:27 ALARM - CARBON MONOXIDE 178 HILLTOP DR ,37
06/24/2015: 13:11 ACCIDENT - UNKNOWN INJURIES 3898 W LINCOLN HW ,36
06/23/2015: 15:31 ACCIDENT - UNKNOWN INJURIES NB LIMESTONE RD SO LENOVER RD ,45 (V)
06/22/2015: 00:23 ACCIDENT - UNKNOWN INJURIES WB RT 30 EO RT 10 ,37 (V)
06/21/2015: 14:19 BRUSH FIRE WB HIGHLAND RD WO FALLOWFIELD RD ,44 (
06/21/2015: 07:56 BUILDING FIRE 956 FALLOWFIELD RD ,44
06/20/2015: 00:14 APPLIANCE FIRE 200 N CHURCH ST ,08
Welcome to the Official Website of the Keystone Valley Fire Department -Station #8
"Working Regionally to Survive Locally"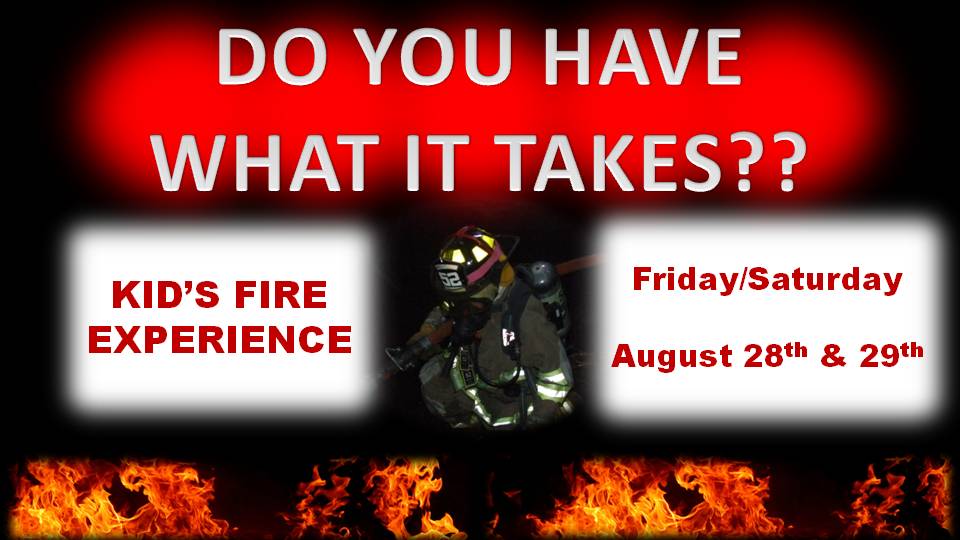 http://www.christianafire.com/content/front/file/The%202015%20Kid's%20Fire%20Experience%20Flyer1.pdf
TO REGISTER ONLINE FOR THE 2015 KID'S CAMP FIRE EXPERIENCE,
PLEASE USE THIS LINK: http://goo.gl/forms/Ak4j5PIIzc
The Parkesburg Fair - Thank You for your support!

KVFD , July 04

The Keystone Valley Fire Department thanks all the supporters of the Annual Fair. This year like no other we experienced some rain cancellations, however, in the end the event went off with great success.

Friday July 3rd the fireworks were held, and a great show was presented to a packed Borough of Parkesburg. For photos please see our Facebook page. Thanks to IrisheyezPhotography, Megan Perine ... (Full Story & Photos)



Photo by Megan Perine

Summer Safety

KVFD, July 02

Happy 4th of July. But please don't invite us to your cook-out! We would rather spend the holiday with our family.

Practice these tips:
Summer is the time to enjoy vacations, camping, picnics and the Fourth of July; however, summertime also brings fires and burn injuries due to fireworks and outdoor cooking.

• Wear short sleeves or roll them up when cooking on the grill.
• Use long-handled barbecue ... (Full Story & Photos)

**UPDATED** The Parkesburg Fair Sponsored by KVFD - Opening Tonight!

KVFD , June 30

Parkesburg Fair Sponsored by KVFD

6/30/15 - 7/4/2015

Fireworks on Friday night, 07/03/15.

SAVE UP TO $5 PER ARMBAND ON OR BEFORE JUNE 29th AT 11:55PM Purchase your unlimited ride armbands through JUNE 29th for only $20.00 each! Pre-sale armbands are valid for use on any one day of the event from open until close. Armbands will be available for $25.00 at the event.

Buy them online at the link below.

Location:

Minch ... (Full Story & Photos)



Crews at tonight's class. Capt. Risell instructing the class on setting up a porta-tank.

Water Supply and Tanker Operations, Part 2 of 3

KVFD, June 29

Tonight, firefighters from the area came together to begin the second night of a two night and one full day State certification program on Mobile Water Supply and Tanker Operations taught by Mike Risell. Mike is a retired police officer, a career fire captain at East Whiteland, and the Deputy Chief of the Skippack Fire Company. This class tonight was held at a pond on Limeville Road off of Moscow ... (Full Story & Photos)


Welcome to Garrett John Legieko!

KVFD, June 29

Last night at 7:26 PM, a new KVFD firefighter, began training! Garrett John Legieko, a 7lb 11oz healthy baby, was born. Congratulations to Erica and Jason. Jason is a lifelong member of KVFD starting as a Junior Firefighter. He is now employed as a career firefighter at Anne Arundel County, MD, and also part-time at East Whiteland while continuing to serve our community as a volunteer with KVFD.... (Full Story & Photos)

The 2015 Frank Haas Memorial Firefighter's Challenge - Course Announced

KVFD, June 29

The proposed stations for the Community Day FF Combat Challenge were announced today.

They are:

Supply line drag and hand over hand retrieve – 200 feet 3" supply line drag 100 feet, hand over hand retrieve 100 feet

Forcible Entry Door Prop

1.75" charged hose line drag - 100 feet

Pittsburgh Drill Obstacles - wall breach between studs, over peaked obstacle, though the tunnel obstacle

24' ladder ... (Full Story & Photos)


Vehicle Hits a Shed in West Sadsbury

KVFD, June 24

At 1:13 PM KVFD was dispatched to an accident with unknown injuries on Rt.#30, Lincoln Highway west of Commons Drive. The caller reported a vehicle overturned on top of a shed at Waterloo Structures. Rescue 8 responded with six firefighters, and Ambulance 8-1 with two career staff firefighter/EMTs.

Upon arrival, the vehicle was actually found to have come to rest on top of a utility box after smashing ... (Full Story & Photos)



Deputy Chief Cazillo assessing the scene. Photo by S. Kreger



600 block of Gap-Newport Pike, West Sadsbury Township for a tree vs. house.

Storm Brings Damage to the Area

KVFD, June 24

Tonight's storm brought damage to the area with multiple calls to KVFD.

Shortly after the storm hit, our fire police officers were assigned to traffic control posts at Lieke Road and Rt.#10. They remained there on-duty for many hours to ensure the safety of the linemen, police and motorists.

Firefighters also responded to set up a generator at the intersection of Rt. #10 and Rt. #372 so the traffic ... (Full Story & Photos)

"Working Regionally to Survive Locally"
The Keystone Valley Fire Department was formed in March 2013 after the consolidation of the Parkesburg, Pomeroy and Atglen Fire Companies. Station # 8 provides Fire/Rescue & EMS Services to Parkesburg Borough, West Sadsbury Township, Sadsbury Township and Highland Township. Please click on the Volunteer Section to learn how to become a member of the KVFD family!
Your feedback is important to us!
Feel free to sign the Keystone Valley Fire Department's