2015 KVFD Incidents
Month:
Fire:
EMS:
Jan
21
89
Feb
29
81
Mar
Apr
May
June
July
Aug
Sept
Oct
Nov
Dec
Total
50
170
2014 KVFD Incidents
Month:
Fire:
EMS:
Jan
33
116
Feb
45
106
Mar
26
78
Apr
36
99
May
27
86
Jun
23
86
Jul
31
90
Aug
20
98
Sep
21
95
Oct
22
98
Nov
20
91
Dec
19
99
Total
323
1142
2013 Incidents
Fire
EMS
Jan
34
92
Feb
31
67
Mar
20
60
Apr
21
64
May
23
68
Jun
24
52
Jul
20
82
Aug
18
84
Sep
25
75
Oct
22
70
Nov
22
83
Dec
31
96
Total
291
893
Web Counters
Website Visitors
Since
March 7, 2013

Visitors Today
Mar 06, 2015

Latest 10 Responses

03/02/2015: 18:12 ACCIDENT - SERIOUS 3618 LIMESTONE RD ,45
03/02/2015: 18:07 ACCIDENT - UNKNOWN INJURIES SB RT 10 NO RT 30 ,36 (V)
03/01/2015: 20:45 ALARM - CARBON MONOXIDE 527 W THIRD AV ,08
02/27/2015: 09:53 ALARM - CARBON MONOXIDE 527 W THIRD AV ,08
02/26/2015: 21:37 ALARM - CARBON MONOXIDE 522 W FIRST AV ,08
02/24/2015: 13:15 CAR FIRE 10 E FIRST AV ,08
02/23/2015: 20:12 HOUSE FIRE 560 ZION HILL RD ,36
02/23/2015: 07:04 POLES,WIRES,TRANSFORMER FIRE 31 NORTH ST ,37
02/21/2015: 13:29 ALARM - FIRE 360 STRASBURG AV ,08
02/19/2015: 20:46 HOUSE FIRE 67 E HIGHLAND RD ,45
Welcome to the Official Website of the Keystone Valley Fire Department -Station #8
"Working Regionally to Survive Locally"
KVFD Partners with Parkesburg PD to Help a Family

KVFD, March 05

Today, several members teamed up with Parkesburg police, PFC Ryan Murtagh, to help clear a resident's driveway and sidewalk. The family suffered a tragedy this summer when they lost a family member. PFC. Murtagh stopped by the fire house today and asked if our crew would partner with him to help.

Lt. Ford Smith, Safety Officer Kevin Holmes, FF/EMT Kevin Bambrick, FF/EMT Justin Shultz, FF Nate Vazquez, ... (Full Story & Photos)



FF/EMT Shultz



A great crowd at the benefit.

A Huge Success - 1st Annual Gary Sensenig Memorial Benefit-Poker Tournament

KVFD, March 03

Last Saturday's event was a huge success with 55 players, 110 people attending and over $3,000 raised for KVFD and the American Cancer Society.

Thank you to our community, the awesome donors, and the following sponsors: a basket of cheer from Chet and Risky, and round of golf for 4 from Hawk Valley Golf Course, Victory Brewing, Rocco & Anna's Ristorante Italiano, Provident Home Corporation, Parkesburg ... (Full Story & Photos)


Deck of Death @ KVFD

KVFD, March 02

Seven firefighters attended a functional fitness program led by training coordinator and Past Chief Ray Stackhouse at the Central Station last night. The training was aptly named "Deck of Death" as the specific exercise was dictated by a card drawn from a deck of playing cards with Hearts = Push-ups, Spades = Mountain Climbers, Clubs = Walking Lunges, Diamonds = Sqts. The specific reps were dictated ... (Full Story & Photos)



FF/EMT Wallace getting up after finishing his set of push-ups.


Ice Brings a Serious Evening Crash with Hazards to Responders

KVFD, March 02

At 6:07 PM, KVFD was dispatched to an accident reportedly with unknown injuries on Rt. #10, north of Rt. #30 in West Sadsbury Township, Chester County. KVFD fitness training was just ending and crews were assembling for training night so Ambulance 8-2, Rescue 8, Command 8, Traffic 8, Tac-8 and Utility 8 immediately were staffed and responded.

Upon arrival, Ambulance 8-2 and police officers from ... (Full Story & Photos)


CO Alarm Response and Investigation

KVFD, February 27

On Friday at 9:53 AM, KVFD was dispatched to a CO investigation at a residence in the 500 block of W. Third Avenue, Parkesburg, PA.

Ambulance 8-1 responded with career staff and Tac 8, Utility 8, and Squad 8-1 soon also responded. Reportedly the residents at this address were not feeling well during the early morning hours and went to Paoli Memorial Hospital for treatment.

KVFD Chief Officers were ... (Full Story & Photos)



FF Delestienne exiting the structure with his SCBA on and after finding negative readings.



Deputy Chief Cazillo in the window.

Save the Date - the 2015 Firefighter's Challenge is Coming!

KVFD, February 26

Saturday, August 8th! Area firefighters are invited to participate in our 2nd annual Firefighter's Challenge. It's going to be bigger and even better than last year's with new sponsors, great prizes and a very challenging course. Stay connected to the Parkesburg Community Day Facebook page for updates and KVFD8 for registration information.

Community members please stop by and cheer on the firefighters. ... (Full Story & Photos)


Last Week's SCBA Confidence Training - Why Do We do It

KVFD, February 24

So what does this video portray?

A "Mayday Drill" after running a SCBA confidence course in full turnout gear and breathing air on a SCBA.

Imagine, you are now in trouble, lost or entangled, running out of air, and need to slow your breathing and buy some time until your partners can find you.

Mayday has been called and hopefully acknowledged on your radio; the SCBA's alarm is activated with ... (Full Story)





Engine 8-2

Car Fire At Turkey Hill

KVFD, February 24

At 13:15 KVFD received the dispatch to the Turkey Hill on East First Ave for a reported vehicle fire, Battalion 31 on location advised the fire appeared to be out. Ambulance 8-1 made the immediate response, arriving on location confirming the report and holding the response to the 1st out engine. Career staff on ambulance 8-1 contained the fluids leaking from the vehicle prior to the arrival of Engine ... (Full Story & Photos)

"Working Regionally to Survive Locally"
The Keystone Valley Fire Department was formed in March 2013 after the consolidation of the Parkesburg, Pomeroy and Atglen Fire Companies. Station # 8 provides Fire/Rescue & EMS Services to Parkesburg Borough, West Sadsbury Township, Sadsbury Township and Highland Township. Please click on the Volunteer Section to learn how to become a member of the KVFD family!
Your feedback is important to us!
Feel free to sign the Keystone Valley Fire Department's
FIRE DISTRICT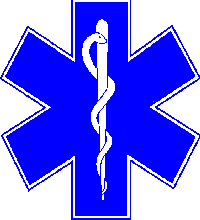 There are currently no events
2015 AMBULANCE MEMBERSHIP FUNDDRIVE BEGINS IN APRIL, WATCH YOUR MAIL FOR INFORMATION COMING SOON!
Highlighted Junior Firefighter of the Month:
This Could Be You!
Join Today
Highlighted Firefighter of the Month:
This Could Be You!
Join Today