2015 KVFD Incidents
Month:
Fire:
EMS:
Jan
21
89
Feb
29
81
Mar
24
102
Apr
May
June
July
Aug
Sept
Oct
Nov
Dec
Total
74
272
2014 KVFD Incidents
Month:
Fire:
EMS:
Jan
33
116
Feb
45
106
Mar
26
78
Apr
36
99
May
27
86
Jun
23
86
Jul
31
90
Aug
20
98
Sep
21
95
Oct
22
98
Nov
20
91
Dec
19
99
Total
323
1142
2013 Incidents
Fire
EMS
Jan
34
92
Feb
31
67
Mar
20
60
Apr
21
64
May
23
68
Jun
24
52
Jul
20
82
Aug
18
84
Sep
25
75
Oct
22
70
Nov
22
83
Dec
31
96
Total
291
893
Web Counters
Website Visitors
Since
March 7, 2013

Visitors Today
Apr 28, 2015

Latest 10 Responses

04/24/2015: 20:21 ALARM - FIRE 3911 W LINCOLN HW ,36
04/24/2015: 11:55 COMPOST PILE FIRE 200 S FRIENDS MEETINGHOUSE RD ,45
04/24/2015: 11:25 BRUSH FIRE E BRIDGE ST/MAIN ST ,08 (V)
04/24/2015: 06:23 COMPOST PILE FIRE NB FERNWOOD RD SO S FRIENDS MEETINGHOUSE
04/24/2015: 02:14 ACCIDENT - INVOLVING FIRE 177 OCTORARA RD ,37
04/24/2015: 00:24 SEIZURES - BLS 26 FRIENDSHIP WY ,37
04/22/2015: 16:14 ELECTRICAL FIRE INSIDE 20 OAK ST ,16
04/22/2015: 15:21 ALARM - FIRE 100 S LIMESTONE RD ,08
04/21/2015: 12:20 ALARM - FIRE 1121 OCTORARA TR ,37
04/20/2015: 06:57 ACCIDENT - UNKNOWN INJURIES EB RT 30 WO RT 10 ,36 (V)
Welcome to the Official Website of the Keystone Valley Fire Department -Station #8
"Working Regionally to Survive Locally"
Octorara Students Visit the Central Station

KVFD, April 24

This morning, guests from the CCIU class at the Octorara Area School District visited the Central Station for a field trip. Firefighters provided the students a tour of the apparatus and demonstrated the appearance and voice of a firefighter geared up fully in turn-out gear and SCBA. Students were at KVFD for one hour and then proceeded to the Parkesburg Police Department for the second part of their ... (Full Story & Photos)



Chief Gathercole with some of the students.



Firefighter/EMT Bambrick on the 1 3/4" line

Busy Friday

KVFD , April 24

On Friday, April 24, 2015, KVFD crews started a busy day by assisting the Sadsburyville Fire Company with a motor vehicle accident at 2:13 AM in the 100 block of Octorara Road, Sadsbury Township, Chester County. Initial reports were of a one-vehicle crash with fire but upon arrival SFC responders found there was no fire, and our fire response was cancelled. Ambulance 8-1 did respond and assist Sadsburyville ... (Full Story & Photos)


Monday Night Training - Pump Tests and WOD Re-Packing Hose

KVFD, April 21

Last night's training consisted of assisting our training coordinator, and past chief, Ray Stackhouse, Capt. Schreiber, and Mr. Steve Miller of MES, with pump testing the apparatus discharge pressures to improve efficiency and service delivery time during pumping operations. They began the set-up and some testing earlier in the evening with EMS Lt. Emerson's assistance at the location to the rear ... (Full Story & Photos)



Mr. Miller of MES on the left viewing his equipment installed inside the crew compartment of Engine 8-2 with Capt. Schreiber giving directions.


Ambulance assists Sta. 31 with Rollover

KVFD, April 20

06:57hrs - Ambulance 8 along with a paramedic from 93 were dispatched to assist Station 31, sadsburyville Fire Co with an accident on the RT 30 bypass East of RT 30. Asst. 31 arrived on location to find a single vehicle blocking the right Eastbound lane which had been involved in a rollover accident with the driver unconscious inside the vehicle. Entry to the vehicle was made and patient care initiated ... (Full Story & Photos)


KVFD Helps Train the Girl Scout Leaders of the Western Chester County Area

KVFD , April 20

On Sunday, April 19, 2015, KVFD hosted CPR/AED training for the Mom's and Girl Scout Leaders of the Western Chester County Area.

Training was provided by our EMS Instructors and it was required of the Girl Scouts Troop Leaders in order for their troop to participate in various Girl Scout activities, events and trips.

The following Girl Scout Troops participated:

Girl Scout Troop 4223
Girl Scout ... (Full Story & Photos)



Structure fire with collapse. Photo by M. Edwards

Help Good Works!

KVFD, April 16

http://www.goodworksinc.org/gene

On Christmas Eve, Good Works homeowner Eugene (Gene) Sabbi lost his home in a devastating fire due to a mishap with his wood burning stove. He received 2nd degree burns to hands and arms and lost his dog Elsa, a one-year old boxer pup in the inferno.

According to eye witnesses, the old timber home was engulfed in flames within 4 to 5 minutes. Gene lost everything ... (Full Story & Photos)

Fire Dynamics

KVFD, April 14

Last night, KVFD firefighters and Cochranville Fire Co., firefighters attended a three hour Office of the State Fire Commissioner course taught by Capt. Dennis Gallagher from Upper Darby at our Central station. The course covered some new content and updated some old information based on research by UL and NIST.

We learned that Capt. Gallagher was actually recently involved in a residential fire ... (Full Story & Photos)

Kacie's Cause Walk

KVFD, April 14

From Kacie's Cause:

May 10, 2015 at 9am, beginning at The Parkesburg Point, 700 Main Street, Parkesburg, PA 19365

This is a family event and it will be held "rain or shine."

Join us to bring awareness of the drug epidemic in our communities. Please consider walking in memory of a loved one.

Lunch will be provided after the walk by The Parkesburg Point.

Register at: http://goo.gl/forms/Gpq0V6uqqO

See ... (Full Story & Photos)

"Working Regionally to Survive Locally"
The Keystone Valley Fire Department was formed in March 2013 after the consolidation of the Parkesburg, Pomeroy and Atglen Fire Companies. Station # 8 provides Fire/Rescue & EMS Services to Parkesburg Borough, West Sadsbury Township, Sadsbury Township and Highland Township. Please click on the Volunteer Section to learn how to become a member of the KVFD family!
Your feedback is important to us!
Feel free to sign the Keystone Valley Fire Department's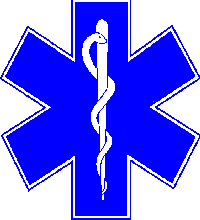 2015 AMBULANCE MEMBERSHIP FUNDDRIVE BEGINS IN APRIL, WATCH YOUR MAIL FOR INFORMATION COMING SOON!
Highlighted Junior Firefighter of the Month:
This Could Be You!
Join Today
Highlighted Firefighter of the Month:
This Could Be You!
Join Today