2015 KVFD Incidents
Month:
Fire:
EMS:
Jan
21
89
Feb
29
81
Mar
24
102
Apr
28
88
May
25
106
June
27
107
July
18
115
Aug
Sept
Oct
Nov
Dec
Total
172
688
2014 KVFD Incidents
Month:
Fire:
EMS:
Jan
33
116
Feb
45
106
Mar
26
78
Apr
36
99
May
27
86
Jun
23
86
Jul
31
90
Aug
20
98
Sep
21
95
Oct
22
98
Nov
20
91
Dec
19
99
Total
323
1142
2013 Incidents
Fire
EMS
Jan
34
92
Feb
31
67
Mar
20
60
Apr
21
64
May
23
68
Jun
24
52
Jul
20
82
Aug
18
84
Sep
25
75
Oct
22
70
Nov
22
83
Dec
31
96
Total
291
893
Web Counters
Website Visitors
Since
March 7, 2013

Visitors Today
Aug 27, 2015

Latest 10 Responses

08/15/2015: 07:15 RESIDENTIAL RESCUE 17 SPRUCE ST ,37
08/11/2015: 04:57 HOUSE FIRE 334 MAIN ST ,08
08/05/2015: 16:54 NOTIFY MUNICIPAL FIRE MARSHAL 347 WOODLAND DR ,36
08/05/2015: 14:42 ALARM - FIRE 704 W SECOND AV ,08
08/03/2015: 20:23 ALARM - FIRE 538 GUM TREE RD ,45
08/01/2015: 20:51 BUILDING FIRE 1030 GAP NEWPORT PK ,44
07/31/2015: 14:59 ALARM - CARBON MONOXIDE 613 BEDROCK RD ,37
07/29/2015: 02:11 SEIZURES - BLS 52 FREDERICK RD ,37
07/26/2015: 14:59 ACCIDENT - PEDESTRIAN STRUCK 809 W FOURTH AV ,08
07/25/2015: 14:33 ACCIDENT - MOTORCYCLE MARTIN RD/STATION RD ,45 (V)
Welcome to the Official Website of the Keystone Valley Fire Department -Station #8
"Working Regionally to Survive Locally"

KVFD fire police on the overnight traffic post.

Fire Police Assist at Serious Crash

KVFD, August 24

Early this morning at 12:57 AM the Cochranville Fire Company was dispatched to the 2000 block of Limestone Road between Troop Road and Hostetter Rd for an accident reported with entrapment. KVFD and area fire police were requested to respond and close down the road while CFC crews worked to extricate the driver and clear the hazards.

KVFD Fire police were on location from 1:20 AM to approximately ... (Full Story & Photos)

Today's Fire in East Fallowfield

KVFD, August 23

KVFD stands ready to respond and assist our neighbors as per our District Response Guidelines.

The politics and policies of other fire companies or departments are the sole responsibility of their Officers and in no way plays a part in KVFD's readiness or willingness to provide effective and efficient automatic or mutual aid.

We are always ready and willing to serve.

Our thoughts and prayers are ... (Full Story)





Crews on scene at last night's house fire.

Appliance Fire on Main Street

KVFD, August 20

At 11:16 PM, Wednesday night KVFD was dispatched to an appliance fire in the 200 block of Main Street in Parkesburg.

The caller reported a grease fire on the stove, and it was outside the oven. This report caused the call to be upgraded to a house fire.

Sadsburyville Fire Company, Cochranville Fire Company and the Westwood Fire Company were dispatched to assist.

Capt. Schreiber arrived and assumed ... (Full Story & Photos)




Rescue 8 at the North East

Rescue 8 and a Crew Detailed to Cecil County

KVFD, August 16

KVFD was contacted several weeks ago by Chief Piatelli of the North East Fire Company and asked to provide a rescue and crew yesterday.

The North East Fire Company had three events occurring that is estimated to bring over 30,000 people a day into the area. The events were the ESPN Huk Performance Fishing Bassmaster Elite at Chesapeake Bay, Lucas Oil NHRA Drag Races at the track, and a boat show.

Rescue ... (Full Story & Photos)


FM Global Fire Prevention Grant

KVFD, August 12

The FM Global Corporation is the largest insurer of commercial property in the United States. Partnering with Fire Departments nationwide, as part of their Fire Prevention Grant Program, they believe that the majority of fires can be prevented. Today, Jared Dalmas of the Keystone Valley Fire Department, Board of Directors met with Harold Silbaugh from the FM Global Corporation to receive a Fire Prevention ... (Full Story & Photos)



Mr. Harold Silbaugh (L) with FF/Paramedic Dalmas (R) Photo by FF/EMT Solecki



Jr. Firefighter Nate Gathercole

Event Photos are Posted

KVFD, August 12

Photos from The 2015 Frank Haas Memorial Firefighters' Challenge taken by our event photographer, Mark of IrishEyez Photography, are now posted on his Facebook page. Please visit his website to see his other work.

Mark donated his time, and we ask that you consider using IrishEyez Photography when you need a professional photographer.

Thanks Mark for the photos and your support of our event.... (Full Story & Photos)

Fatal Fire in Parkesburg Borough **UPDATED**

KVFD, August 11

At 4:53 AM KVFD, with multiple surrounding departments, was dispatched to a house fire in the 300 block of Main Street, Parkesburg Borough. Firefighters were in the area for a fire alarm at 428 Strasburg Avenue, so our response was within a few minutes. Callers reported that the house was fully involved with "the family still inside."

Upon arrival, firefighters encountered heavy fire conditions from ... (Full Story & Photos)





"Working Regionally to Survive Locally"
The Keystone Valley Fire Department was formed in March 2013 after the consolidation of the Parkesburg, Pomeroy and Atglen Fire Companies. Station # 8 provides Fire/Rescue & EMS Services to Parkesburg Borough, West Sadsbury Township, Sadsbury Township and Highland Township. Please click on the Volunteer Section to learn how to become a member of the KVFD family!
Your feedback is important to us!
Feel free to sign the Keystone Valley Fire Department's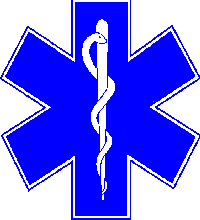 Highlighted Members of the Month:
Lieutenant Jason Legieko
Steve Beiermeister - Career Staff