2014 KVFD Incidents
Month:
Fire:
EMS:
Jan
33
116
Feb
45
106
Mar
26
78
Apr
36
99
May
27
86
Jun
23
86
Jul
0
0
Aug
0
0
Sep
0
0
Oct
0
0
Nov
0
0
Dec
0
0
Total
190
571
2013 Incidents
Fire
EMS
Jan
34
92
Feb
31
67
Mar
20
60
Apr
21
64
May
23
68
Jun
24
52
Jul
20
82
Aug
18
84
Sep
25
75
Oct
22
70
Nov
22
83
Dec
31
96
Total
291
893
Web Counters
Website Visitors
Since
March 7, 2013

Visitors Today
Jul 31, 2014

Latest 10 Responses

07/30/2014: 16:23 ACCIDENT - INJURIES WB RT 30 EO INDEPENDENCE WY ,37 (V)
07/28/2014: 05:35 CARDIAC/RESP ARREST - ALS 625 MCCALLS FERRY RD ,08
07/27/2014: 22:43 BARN FIRE 5975 OLD PHILADELPHIA PK ,96 (NV)
07/24/2014: 04:31 ODOR INVESTIGATION (INSIDE 81 MURRAY DR ,45
07/23/2014: 19:54 UNKNOWN TYPE FIRE 36 E HIGHLAND RD ,45
07/23/2014: 17:02 FIRE POLICE REQUEST SB OLD WILMINGTON RD SO STOVE PIPE HILL
07/19/2014: 02:54 SHOOTING - W/INJ (JO/IP 1384 ZOOK RD ,36
07/17/2014: 13:40 BUILDING FIRE 501 GUNNARD CARLSON DR ,37
07/15/2014: 22:35 POLES,WIRES,TRANSFORMER FIRE 2050 VALLEY RD ,37
07/13/2014: 12:10 ALARM - FIRE 103 WEST ST ,08
Welcome to the Official Website of the Keystone Valley Fire Department -Station #8
"Working Regionally to Survive Locally"
Firefighter Challenge-Registration Closes Soon!

KVFD, July 29

Please see the attached for a registration form and release form.

PARKESBURG COMMUNITY DAY - FIREFIGHTER COMBAT CHALLENGE AUGUST 2, 2014 @ Minch Park Final heat and award presentation time will be announced after registration is closed.

First Prize at the Firefighter's Challenge this weekend is a set of "Irons" or it's value in $$$. Many other prizes too including a $100 MasterCard gift card provided ... (Full Story & Photos)


MES Brings New Equipment to VRT Demo

KVFD, July 28

Tonight we were fortunate to have Mr. Steve Miller and Mr. John Sileski from Municipal Emergency Services, Inc., (MES) attend the final night of our Vehicle Rescue Training series. Over 33 active crew members were in attendance tonight, and most had a hands on opportunity to use the new Hurst equipment on any of the three vehicles donated for training.

Mr. Sileski provided instruction and tips. ... (Full Story & Photos)



Capt. Reynold's version of a tilt steering wheel.



Mutual-Aid Assist to Leacock Township Lancaster County

KVFD Engine 8-2 Goes to Work in Lancaster County on Multiple Incidents

KVFD, July 27

On Sunday evening July 27, 2014, Station # 8 was dispatched for an Engine to assist Station 49 Salisbury Twp. Fire Department on a barn fire in the 5900 block of Old Philadelphia Pike in White Horse section of Lancaster County. Also dispatched were engines from Honeybrook and Wagontown.

Engine 8-2 with (5) five firefighters made the response. Engine 8-1 also staffed with (5) five remained on-station ... (Full Story & Photos)


Parkesburg Community Day - Event Updates

KVFD, July 27

Saturday, August 2, 2014, is shaping up to be a great day with fun planned for all!

Parkesburg Community Day

Benefit for: Parkesburg Community Church Outreach, Food Cupboard, Keystone Valley Fire Department, The Parkesburg Point and Parkesburg Library

E V E N T S - Subject to change.

9:00 5K Race Gay St - Minch Park. Sign up at 8. On-line registration is available. Look for the Fountain Inn 5K, ... (Full Story & Photos)



Ladder 8 and Engine 8-1 on Murray Drive this morning.

Multiple Calls Logged over the Last 24+

KVFD, July 24

KVFD volunteers and career staff logged a busy day on Wednesday responding to what could have been serious calls in the District. Fortunately many turned out to be minor fire type investigations, and the normal run of EMS calls.

At 1:03 AM, Ambulance 8-2 responded to a residence on Church Street in the Borough of Parkesburg for an injured person.

At 4:44 PM, Ambulance 8-2 with a paramedic from ... (Full Story & Photos)

Skid Unit for Sale

KVFD, July 22

KVFD is selling a Defender 48" X 96", 300 gallon poly skid unit manufactured in 4/2002 with 2 pre-piped hose reels with electric rewind that hold 200' of 1" hose on each reel. Hose not included. The skid unit has an 18 H.P. Briggs and Stratton Vanguard motor that needs a tune up. It has one 2 1/2" intake, one 1" discharge and one 1 1/2" discharge on the pump manifold and is piped for an additional ... (Full Story & Photos)

Tony Riccardi returns to teach a Highway Safety Management Class

KVFD, July 22

Last night we again welcomed Mr. Tony Riccardi to KVFD to present a four hour program on Highway Safety developed by VFIS and the Bucks County Community College. Tony is a well known police and fire instructor and has served as both a municipal police chief and fire chief. He has been teaching for over 50 years. There were 33 members from the KVFD with eleven guests from outside fire companies attending.

Other ... (Full Story & Photos)


Chester County Fire Leaders Attend the National Fire Academy

KVFD, July 20

This weekend several leaders from the KVFD came together with other Chester County and PA firefighters to attend a weekend of courses at the USFA National Fire Academy in Emmitsburg, Maryland.

Chief Raymond Stackhouse, Deputy Chief Brian Gathercole, Lt. Ford Smith and FF/EMT Jason Legieko, attended.Our chiefs were teamed with Chief Neil Vaughn of Malvern, and Chief Barry Messner of the Honeybrook ... (Full Story & Photos)

"Working Regionally to Survive Locally"
The Keystone Valley Fire Department was formed in March 2013 after the consolidation of the Parkesburg, Pomeroy and Atglen Fire Companies. Station # 8 provides Fire/Rescue & EMS Services to Parkesburg Borough, West Sadsbury Township, Sadsbury Township and Highland Township. Please click on the Volunteer Section to learn how to become a member of the KVFD family!
Your feedback is important to us!
Feel free to sign the Keystone Valley Fire Department's
FIRE DISTRICT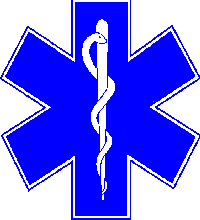 REPORT Fire Report EMS Report
Highlighted Junior Firefighter of the Month:
Hunter Stiebritz
Highlighted Firefighter of the Month:
Scott Clements
Community Breakfast
Parkesburg VFW
406 Fourth Avenue, Parkesburg, Pa
3rd Saturday of each month
from 7:00 - 10:00 am
Provided by the Parkesburg
Word of Faith Church