2015 KVFD Incidents
Month:
Fire:
EMS:
Jan
21
89
Feb
29
81
Mar
24
102
Apr
28
88
May
June
July
Aug
Sept
Oct
Nov
Dec
Total
102
360
2014 KVFD Incidents
Month:
Fire:
EMS:
Jan
33
116
Feb
45
106
Mar
26
78
Apr
36
99
May
27
86
Jun
23
86
Jul
31
90
Aug
20
98
Sep
21
95
Oct
22
98
Nov
20
91
Dec
19
99
Total
323
1142
2013 Incidents
Fire
EMS
Jan
34
92
Feb
31
67
Mar
20
60
Apr
21
64
May
23
68
Jun
24
52
Jul
20
82
Aug
18
84
Sep
25
75
Oct
22
70
Nov
22
83
Dec
31
96
Total
291
893
Web Counters
Website Visitors
Since
March 7, 2013

Visitors Today
May 24, 2015

Latest 10 Responses

05/18/2015: 21:02 SEIZURES - BLS 334 STRASBURG AV ,08
05/16/2015: 11:39 ACCIDENT - UNKNOWN INJURIES WB RT 30 WO COMMONS DR ,36 (V)
05/15/2015: 18:06 TRASH/DUMPSTER FIRE 104 WEST ST ,08
05/14/2015: 09:57 BUILDING FIRE 108 S GAY ST ,08
05/12/2015: 10:37 WATER RESCUE OLD WILMINGTON RD/VALLEY RD ,37 (V)
05/03/2015: 20:39 ACCIDENT - UNKNOWN INJURIES 549 SWAN RD ,36
05/03/2015: 10:13 ACCIDENT - MOTORCYCLE FRIENDSHIP CHURCH RD/RT 10 ,45 (V)
05/02/2015: 16:51 ACCIDENT - MOTORCYCLE OLD WILMINGTON RD/QUARRY RD ,37 (V)
05/01/2015: 13:44 BRUSH FIRE WB UPPER VALLEY RD WO BAIR DR ,36 (V)
05/01/2015: 13:19 BRUSH FIRE CHESTNUT ST/MAPLE ST ,08 (V)
Welcome to the Official Website of the Keystone Valley Fire Department -Station #8
"Working Regionally to Survive Locally"

FF Jones, Jr. FF Mango and Capt. Guiney getting a tour of JeffStat3.

EMS Week Continues at Brandywine Hospital

KVFD, May 22

KVFD along with other emergency responders had an opportunity to visit Brandywine Hospital and spend some time with the hospital's administrative team, Brandywine Hospital's Medic 93, and JeffStat 3. They enjoyed lunch cooked by the renowned Leo Scaccia, Medic 93's Director of Operations and were briefed about the capabilities of JeffStat 3 along with a tour of the aircraft.

Thanks to Brandywine ... (Full Story & Photos)


KVFD Named Distinguished Service of the Year

KVFD, May 22

Last night we were honored to receive an award from the Chester County EMS Council Inc. naming us as the Distinguished Service of the Year for our outstanding contributions to EMS in Chester County.

Fire Chief Brian Gathercole said,"We graciously accept this award on the behalf of the Fire District, KVFD and all the active crew members, both career and volunteer who work so hard every day to deliver ... (Full Story & Photos)



FF/EMT Wallace attempting to wrangle the loose pony along Rt. 10

Loose Pony on Rt. 10.

KVFD, May 21

08:15hrs - While returning from picking up breakfast from Wawa FF/EMT McCully & FF/EMT Wallace noticed a loose miniature pony running in traffic on Rt. 10 in front of the Upper Octorara Presbyterian Church, the pony kept darting across both lanes of traffic almost being stuck or causing an accident multiple times. FF/EMT McCully used ambulance 8-2 to block traffic while FF/EMT Wallace attempted to ... (Full Story & Photos)

Home Depot Donates an Echo Blower

KVFD, May 20

Thanks to the Home Depot in West Sadsbury Township for their donation of a Echo Leaf blower. The leaf blower will be placed on Rescue 8 and used for scene clean-up. ... (Full Story & Photos)



FF Josh Jones accepts the donation from Store Manager Aprille Downs. Thanks - Home Depot!


Scot Kreger, Parkesburg EMC (Left), Amy Amer Chester County DES, (Center) and Josh Jones, KVFD (Right) speaking to the residents and staff.

Public Education at Westminster Place

KVFD, May 20

KVFD worked with Mr. Scot Kreger, Parkesburg's Emergency Management Coordinator, and Ms. Amy Amer, Chester County 9-1-1, to do a public education event today at Westminster Place on disaster preparedness. Past events were about fire safety.

About 71 residents attended and asked some great questions.

Several residents and the staff expressed their appreciation for KVFD's fire and EMS services on ... (Full Story & Photos)


Responders Debrief

KVFD, May 18

This evening crews from the Sadsburyville Fire Company met us at the Central station and we conducted a review of the incident lead by Capt. Bob Guiney, Training Coordinator Ray Stackhouse, and Sadsburyville's Battalion Chief Erik Brecht. Several suggestions were made as to developing a specific Incident Action Plan and pre-planning future calls that may occur there.

Thanks to Sadsburyville Fire ... (Full Story & Photos)



KVFD and SFC responders review last week's call.



Our friends at Troo

Troop 4215 Girl Scouts Tour the Central Station

KVFD, May 18

Tonight we had an opportunity to meet with a group of local Girl Scouts from Troop 4215, and provide a tour of the station. We also received multiple cards, posters, and candy as a token of their appreciation.

Thanks to Firefighter/EMT Thomas Yervelli, Capt. Bob Guiney, FF/EMT Don Billett, FF/EMT Jose Santiago, Jr. FF Nate Gathercole and Jr. Capt. Peter Mango for their assistance.

We enjoyed the ... (Full Story & Photos)


2015 Firefighter's Challenge - Register Now!

KVFD, May 18

Registration opens today for the 2015 KVFD Firefighter's Challenge. Please download, print and complete the attached form, then mail it with a check or money order as directed.

Advance registration is suggested to reserve your spot.

Stay tuned to this page and our Facebook event page for updates including announcements of corporate sponsor-ships and awesome prizes.

Questions-please contact us ... (Full Story & Photos)



Deputy Chief Cazillo working on the window prop.

"Working Regionally to Survive Locally"
The Keystone Valley Fire Department was formed in March 2013 after the consolidation of the Parkesburg, Pomeroy and Atglen Fire Companies. Station # 8 provides Fire/Rescue & EMS Services to Parkesburg Borough, West Sadsbury Township, Sadsbury Township and Highland Township. Please click on the Volunteer Section to learn how to become a member of the KVFD family!
Your feedback is important to us!
Feel free to sign the Keystone Valley Fire Department's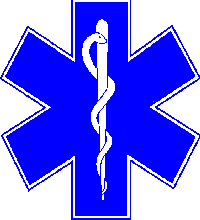 2015 AMBULANCE MEMBERSHIP FUNDDRIVE BEGINS IN APRIL, WATCH YOUR MAIL FOR INFORMATION COMING SOON!
Highlighted Junior Firefighter of the Month:
This Could Be You!
Join Today
Highlighted Firefighter of the Month:
This Could Be You!
Join Today