2014 KVFD Incidents
Month:
Fire:
EMS:
Jan
33
116
Feb
45
106
Mar
26
78
Apr
36
99
May
27
86
Jun
23
86
Jul
31
90
Aug
20
98
Sep
0
0
Oct
0
0
Nov
0
0
Dec
0
0
Total
241
759
2013 Incidents
Fire
EMS
Jan
34
92
Feb
31
67
Mar
20
60
Apr
21
64
May
23
68
Jun
24
52
Jul
20
82
Aug
18
84
Sep
25
75
Oct
22
70
Nov
22
83
Dec
31
96
Total
291
893
Web Counters
Website Visitors
Since
March 7, 2013

Visitors Today
Sep 18, 2014

Latest 10 Responses

09/16/2014: 08:01 ALARM - FIRE 1121 OCTORARA TR ,37
09/13/2014: 13:30 ACCIDENT - SERIOUS 3001 LOWER VALLEY RD ,36
09/11/2014: 09:15 ALARM - FIRE 100 S LIMESTONE RD ,08
09/09/2014: 11:42 INDUSTRIAL RESCUE 241 W STEWART HUSTON DR ,37
09/07/2014: 08:47 UNKNOWN TYPE FIRE 31 NORTH ST ,37
09/06/2014: 17:13 ALARM - FIRE 100 S LIMESTONE RD ,08
09/05/2014: 13:42 TRASH/DUMPSTER FIRE 5755 W LINCOLN HW ,36
09/05/2014: 09:49 ALARM - FIRE 700 MAIN ST ,08
09/03/2014: 13:48 ACCIDENT - UNKNOWN INJURIES 5397 W LINCOLN HW ,36
08/31/2014: 12:12 BARN FIRE 433 GUM TREE RD ,45
Welcome to the Official Website of the Keystone Valley Fire Department -Station #8
"Working Regionally to Survive Locally"

Safety Officer Doug Delestienne answers a question.

Race into Scouting - Parkesburg Pack 135 Partners with KVFD

KVFD, September 15

Tonight's weekly drill night brought 42 active crew members together to work with Pack #135 on a Boy Scouting recruiting event,"Race into Scouting."

We did a series of demonstrations for the children and parents that included:

#1: A Vehicle Extrication/Rescue #2: Forcible Entry-Door Prop #3: Firefighter Turn-out Gear Donning and Briefing #4: Ambulance Tour

For the next few months, Cub Scouts throughout ... (Full Story & Photos)


Mid-day Crash - Car vs. Fence

KVFD, September 13

At 1:28 PM, KVFD, Christiana Community Ambulance, and Brandywine Hospital paramedics were dispatched to an automobile accident reported to be serious on Lower Valley Road in West Sadsbury Township, Chester County. Ambulance 8-2 was on a previous EMS call and was unavailable.

Deputy 8, Deputy Chief Gathercole, Rescue 8, and Utility 8 responded. Chief 8 Stackhouse who was in the area and arrived on-scene ... (Full Story & Photos)


Chief Engineer Gary Myers at the panel of Tanker 8.

Tanker Assist to Modena

KVFD, September 13

Last night Tanker 8 was dispatched, along with resources throughout the County, to assist the Modena Fire Company (Station #37) with a fluff fire at the scrap yard in South Coatesville. Upon arrival Tanker 8 was assigned to re-supply Engine 37-3 with water, about 3200 gallons, and after doing so, they refilled the tanker and cleared the scene.

All photos by FF/EMT Shultz.
Kitchen Renovation @ Central

KVFD, September 12

Assistant Chief Cazillo,Lt. Delestienne, Capt. Schreiber and FF/EMT Shultz did some demo today at the Central station, part of the overall renovation plan. The old kitchen didn't meet code, and really needed an update.

So it's not surprising that a group of firefighters came together to help in the demolition. Seems that firefighters like to cut up and tear stuff apart, and surprisingly do a great ... (Full Story & Photos)


Ambulance 8-1 at Piston Poppers

Piston Poppers and Football !

KVFD EMS Lt. Taylor, September 10

KVFD assisted by providing EMS and fire stand-by details at three games for Octorara Youth Football at the Primary Learning Center on Sunday, with Utility 8 staging there.While another crew worked an event for the Piston Poppers.

KVFD units Ambulance 8-1 & Squad 8-1 participated again in one of the four events hosted by The Pa Eastern Piston Poppers Motorcycle Club. This month's event also hosted ... (Full Story & Photos)


Storms Brings Multiple Responses

KVFD, September 06

Today's hard hitting storm brought multiple dispatches for KVFD and surrounding departments. At 3:00 PM, during the height of the storm, we were dispatched to assist Station#27 with a tree/wires call in Steelville on King Road. Engine 8-2 responded but was recalled before arrival.

At 3:05 PM, KVFD was dispatched for a water rescue, a car that was floating in high water on S. Culvert Street. Ambulance ... (Full Story & Photos)



Trees/wires on North Street in Pomeroy.



FF Clements (L) with FF/EMT Shultz (R)

Billboard and Field Fire on Route 30 in West Sadsbury

KVFD, September 05

This afternoon at 1:41 PM, KVFD was dispatched to a reported billboard on fire in a field on Lincoln Highway, Rt.#30, between Newlin and Swan roads in West Sadsbury Township, Chester County.

Ambulance 8-2 staffed by two career firefighter/EMTs responded with Deputy 8, Tanker 8, Rescue 8, and Engine 8-1 following, for a total active crew of 11.

Upon arrival of Deputy 8 and the West Sadsbury Township ... (Full Story & Photos)


Area Firefighters Respond to a Stubborn Silo Fire

KVFD, August 31

At 12:12 PM, KVFD was dispatched to assist the Cochranville Fire Company with a barn fire soon changed to a silo fire at a farm in the 400 block of Gum Tree Road, Highland Township, Chester County. Multiple departments from Western Chester County and Eastern Lancaster County were also requested to assist.

Cochranville Fire Chief Dean Hoopes assumed "Gum Tree Road Command" and began to develop an ... (Full Story & Photos)



Tower 24 firefighters cutting a cap off.

"Working Regionally to Survive Locally"
The Keystone Valley Fire Department was formed in March 2013 after the consolidation of the Parkesburg, Pomeroy and Atglen Fire Companies. Station # 8 provides Fire/Rescue & EMS Services to Parkesburg Borough, West Sadsbury Township, Sadsbury Township and Highland Township. Please click on the Volunteer Section to learn how to become a member of the KVFD family!
Your feedback is important to us!
Feel free to sign the Keystone Valley Fire Department's
FIRE DISTRICT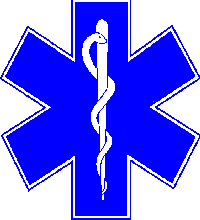 Highlighted Junior Firefighter of the Month:
Hunter Stiebritz
Highlighted Firefighter of the Month:
Scott Clements
Community Breakfast
Parkesburg VFW
406 Fourth Avenue, Parkesburg, Pa
3rd Saturday of each month
from 7:00 - 10:00 am
Provided by the Parkesburg
Word of Faith Church