2014 KVFD Incidents
Month:
Fire:
EMS:
Jan
33
116
Feb
45
106
Mar
26
78
Apr
0
0
May
0
0
Jun
0
0
Jul
0
0
Aug
0
0
Sep
0
0
Oct
0
0
Nov
0
0
Dec
0
0
Total
104
300
2013 Incidents
Fire
EMS
Jan
34
92
Feb
31
67
Mar
20
60
Apr
21
64
May
23
68
Jun
24
52
Jul
20
82
Aug
18
84
Sep
25
75
Oct
22
70
Nov
22
83
Dec
31
96
Total
291
893
Web Counters
Website Visitors
Since
March 7, 2013

Visitors Today
Apr 21, 2014

Latest 10 Responses

04/18/2014: 18:52 ALARM - FIRE 504 W FOURTH AV ,08
04/17/2014: 05:16 FIRE POLICE REQUEST LIMESTONE RD/OLD LIMESTONE RD ,45 (V)
04/14/2014: 11:38 ACCIDENT - UNKNOWN INJURIES NB RT 10 NO HERSHEY LA ,37 (V)
04/14/2014: 10:47 ACCIDENT - PEDESTRIAN STRUCK 8758 N MOSCOW RD ,36
04/14/2014: 10:36 ELECTRICAL FIRE INSIDE 4880 W LINCOLN HW ,36
04/14/2014: 08:47 TRASH/DUMPSTER FIRE 5399 W LINCOLN HW ,36
04/13/2014: 12:51 ACCIDENT - UNKNOWN INJURIES FRIENDSHIP CHURCH RD/RT 10 ,45 (V)
04/12/2014: 15:04 OUT BUILDING/SHED FIRE 142 MODENA RD ,09
04/10/2014: 12:24 FUEL SPILL 10 E FIRST AV ,08
04/09/2014: 15:07 HOUSE FIRE 1341 AIRPORT RD ,28
Welcome to the Official Website of the Keystone Valley Fire Department -Station #8
The Keystone Valley Fire Department was formed in March 2013 after the consolidation of the Parkesburg, Pomeroy and Atglen Fire Companies. Station # 8 provides Fire/Rescue & EMS Services to Parkesburg Borough, West Sadsbury Township, Sadsbury Township and Highland Township. Please click on the Volunteer Section to learn how to become a member of the KVFD family!
Easter Shed Fire in Parkesburg Borough

KVFD, April 20

At 11:57 AM KVFD was dispatched to what was reported to be a house fire at 604 W. Third Avenue, Borough of Parkesburg. The caller reported smoke coming from a dwelling.

The initial dispatch for a dwelling fire included all KVFD stations, with two Engines from the Cochranville Fire Company, and a second ambulance from the Westwood Fire Company.

At 12:00 PM the first arriving police unit reported ... (Full Story & Photos)



Ladder 8. Photo by Dep. Chief B. Gathercole



EMS Lt. Earl Taylor

Lt. Taylor to be Recognized as Chester County's BLS Provider of the Year

KVFD, April 17

We are thrilled to hear today that our own KVFD EMS Lt. Earl Taylor was selected as the Chester County EMS Council Inc.'s "BLS Provider of the Year" for his outstanding contributions to EMS in Chester County. Lt. Taylor is employed as a career staff EMT at both Washington Hose Company, Coatesville, and Elverson EMS.

He was invited to attend the formal awards presentation on Thursday, May 22, ... (Full Story & Photos)


KVFD Featured at Tonight's County Commissioners Meeting

KVFD, April 16

At tonight's Chester County Board of Commissioners' meeting held "on the road" at the Parkesburg Borough Hall, Chief Raymond Stackhouse addressed the Commissioners and the public about the consolidation. Reviewing first the process of consolidation and it's history. He then reported on our very successful first year.

Chief Stackhouse then changed roles and as President of the Chester County Fire ... (Full Story & Photos)



From L to R: Commissioner Ryan Costello, Ofc. Bryson, Capt. Ratcliff, Commissioner Kathi Cozzone and Commissioner Terence Farrell



From L-R: Chief 35 Todd Ziegler, Chief 44 Mike McWilliams, Captain 8 Tim Reynolds, Chief 31 Adam Grossman, Battalion 35, Chipper Patton

KVFD is Recognized in a Unit Citation

KVFD, April 16

On Saturday evening, April 12, 2014, Captain Tim Reynolds attended the Wagontown Fire Company (Station 35) banquet as representative of the Keystone Valley Fire Department.

Captain Reynolds was awarded a Unit Citation for the department as were neighboring fire companies, Sadsburyville (Station 31) and Westwood Fire Company (Station 44).

Also recognized were the two township's Board of Supervisors.

Fire ... (Full Story & Photos)


Fatal Accident on Route #10 in Sadsbury Twp.

KVFD, April 14

On Monday, at 10:36 AM, KVFD was dispatched to assist the Sadsburyville Fire Company,along with multiple units throughout Western Chester County and Eastern Lancaster County, to an accident involving three vehicles on Rt. #10 north of Hershey Lane, Sadsbury Township.

Rescue 8, Engine 8-1 and Ambulance 8 responded.

Engine 8-1 and Engine 42-2 assisted with extrication until arrival of Rescue 8. All ... (Full Story & Photos)



Fire scene. Photo by Lt. Nate Delestienne

Electrical Fire at Keystone Motel Upgraded to Building Response

KVFD, April 14

On Monday, at 10:36 AM, KVFD was dispatched to a reported electrical fire inside a room at the Keystone Motel, 4880 W. Lincoln Highway, West Sadsbury Township.

Deputy 8, Deputy Chief Gathercole responded on Engine 8-1 with three (3). While enroute Chester County Fire Radio advised of a light on fire in Room #207.

Lieutenant 8-B Delestienne arrived on-scene and advised of an active fire in room ... (Full Story & Photos)


Morning Trash Fire Extends to a Field in West Sadsbury Township

KVFD, April 14

At 8:47 AM, Monday, April 14, 2014, KVFD was dispatched to a trash fire at the Everlasting Fence Company, 5399 W. Lincoln Highway, West Sadsbury Township.

Deputy Chief Gathercole upon arrival with Brush 8 reported that the fire had extended to a field. He requested a Tanker assist from the Christiana Fire Company to assist with water supply.

Engine 8-1 responded and arrived on-scene. Engine 8-1 ... (Full Story & Photos)



Engine 8-1 and Brush 8 operating at the trash fire.



Photo by Chief Stackhouse.

"Friends and Family Day" at the West Chester Fire Training Center

KVFD, April 13

As the end of the Firefighter I class draws near, FF Vasquez and FF Sharpless were involved in live fire training with an invite to all friends and family members to attend.

Chief Stackhouse stopped by today to show his support and took some photos.

Nice job Nate and Avery..

The DES web-site describes Firefighter I as "a 172 hour recruit level basic firefighting course. The goal of the course is ... (Full Story & Photos)

"Working Regionally to Survive Locally"
Your feedback is important to us!
Feel free to sign the Keystone Valley Fire Department's
FIRE DISTRICT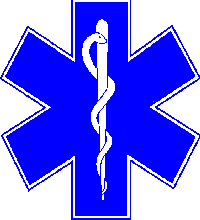 Highlighted Junior Firefighter of the Month:
TBD
Highlighted Firefighter of the Month:
John Ford
Community Breakfast
Parkesburg VFW
406 Fourth Avenue, Parkesburg, Pa
3rd Saturday of each month
from 7:00 - 10:00 am
Provided by the Parkesburg
Word of Faith Church