2014 KVFD Incidents
Month:
Fire:
EMS:
Jan
33
116
Feb
45
106
Mar
26
78
Apr
36
99
May
27
86
Jun
23
86
Jul
31
90
Aug
20
98
Sep
21
95
Oct
0
0
Nov
0
0
Dec
0
0
Total
262
854
2013 Incidents
Fire
EMS
Jan
34
92
Feb
31
67
Mar
20
60
Apr
21
64
May
23
68
Jun
24
52
Jul
20
82
Aug
18
84
Sep
25
75
Oct
22
70
Nov
22
83
Dec
31
96
Total
291
893
Web Counters
Website Visitors
Since
March 7, 2013

Visitors Today
Oct 30, 2014

Latest 10 Responses

10/28/2014: 23:19 ALARM - CARBON MONOXIDE 710 SADSBURY RD ,37
10/27/2014: 05:37 FUEL SPILL 345 GREEN ST ,08
10/26/2014: 14:19 FIELD FIRE WB STRASBURG RD WO N LIMESTONE RD ,36
10/23/2014: 21:58 ACCIDENT - UNKNOWN INJURIES 605 N CHURCH ST ,08
10/23/2014: 12:01 ACCIDENT - UNKNOWN INJURIES RT 10/RT 41 ,44 (V)
10/23/2014: 03:22 DEBRIS / FD RESP 970 OLD WILMINGTON RD ,37
10/23/2014: 00:42 FIRE POLICE REQUEST 17 SPRUCE ST ,37
10/20/2014: 16:03 ACCIDENT - INJURIES WB RT 30 WO N MOSCOW RD ,36 (V)
10/20/2014: 15:54 ACCIDENT - UNKNOWN INJURIES 2977 LINCOLN HW ,37
10/20/2014: 09:30 FIRE POLICE REQUEST COOVER RD/RT 30 (NV)
Welcome to the Official Website of the Keystone Valley Fire Department -Station #8
"Working Regionally to Survive Locally"
Pig Roast on Saturday!

KVFD, October 30

Pig Roast Sat, November 1st, 2014 2:00 PM till -?

KVFD East Station 1918 Valley Road Pomeroy, Pa Menu: Roast Pork, sautéed mushrooms, corn, coleslaw, sauerkraut, rolls & butter, with an assortment of fresh Amish baked goods. Price: Adults $10.00 each Children $5.00 5-10 years old Under 5 yrs - Free

First come - first served. No advance orders.
Election Results - 2015-2016

KVFD, October 28

At last night's department meeting, the KVFD held elections and we are pleased to announce the following persons were elected and will hold office in 2015 and 2016.

Three members of the Board of Directors (joining Jared Dalmas and Bob Tribbett who hold unexpired terms) Ray Campbell, Doug Delestienne, Bill Taggart.

Recording Secretary Jennifer Holmes

Membership Secretary Amy Stackhouse

Department ... (Full Story & Photos)


Fuel leak. Stock photo - not from the incident.

Fuel Leak

KVFD, October 27

At 5:37 AM, KVFD was dispatched to a fuel leak inside a house in the 300 block of Green Street, Borough of Parkesburg. Ambulance 8-1 staffed by career staff immediately responded followed by Tac-08, Utility 8, Command 8, and Ambulance 8-2.

Parkesburg PD also responded and stood-by.

Investigation revealed that the resident found their 60 year old fuel oil tank developed a leak and fuel oil was spreading ... (Full Story & Photos)

Trash Fire Spreads to Brush Pile

KVFD, October 26

On Sunday, October 26, 2014, at 2:19 PM, KVFD was dispatched to a report of a field fire on Strasburg Road near N. Limestone Road. Ambulance 8-1 responded and upon arrival at 2:23 PM confirmed it as a brush pile. Chief Stackhouse in Command 8 arrived and assumed Strasburg Command.

Investigation revealed that the homeowner in the 500 block of Strasburg Road was burning trash in a fire pit and with ... (Full Story & Photos)


Motor Vehicle Accident in West Sadsbury Twp.

Multiple Crashes on Monday

KVFD, October 20

On Monday, at 7:06 AM, we started the day with a pedestrian struck, reportedly a fourteen year old girl, on Church Street at West Main in Parkesburg. Ambulance 8-1 arrived on location and found that no fire or Advance Life Support services were required.

The incident was handled by Ambulance 8-1 and they recalled the fire department.

At 9:30 AM, Fire Police were requested to assist on Rt.#30 and ... (Full Story & Photos)


Parkesburg Lions Club Halloween Parade

KVFD, October 18

KVFD, with our friends from Christiana Fire Company, represented the fire service at today's Lions Club Halloween parade. It was well attended by local school bands, and many other organizations. Families lined the street starting on West First Avenue at A. Duie Pyle. The parade proceeded east to the Central Station where judging took place.

Ambulance 8-2 was named "Best Appearing Ambulance" while ... (Full Story & Photos)



Some friends posing for a photo in front Ladder 8.



Rescue 8 at the fuel spill. Photo by Mysticman Photography

Fuel Spill on Main Street

KVFD, October 16

At 7:10 AM, KVFD was dispatched to a reported fuel spill on N. Church Street (Rt.#10) at Chapel Avenue in Parkesburg Borough. Ambulance 8-1 responded and determined that the vehicle had been moved and the fuel spill was now at Main Street and Washington Street.

Rescue 8 and Deputy 8 responded and mitigated the spill.

All units were clear and available by 7:45 AM.... (Full Story & Photos)


KVFD Donates Surplus MCFC Station #34 Engine to Chester County Training Institute

KVFD, October 14

KVFD membership, at their September department meeting, approved the donation of former Martin's Corner Engine 34-1, a 1984 Pierce 1750/500 pumper, to the Chester County Public Safety Training Center.

It is hoped that the donation of this engine will assist improving hands on experience for new training recruits. It was formally delivered today by BOD member Jared Dalmas with Mr. Jeff Groves, County ... (Full Story & Photos)



BOD Member Dalmas with County DES Fire Training Jeff Groves.

"Working Regionally to Survive Locally"
The Keystone Valley Fire Department was formed in March 2013 after the consolidation of the Parkesburg, Pomeroy and Atglen Fire Companies. Station # 8 provides Fire/Rescue & EMS Services to Parkesburg Borough, West Sadsbury Township, Sadsbury Township and Highland Township. Please click on the Volunteer Section to learn how to become a member of the KVFD family!
Your feedback is important to us!
Feel free to sign the Keystone Valley Fire Department's
FIRE DISTRICT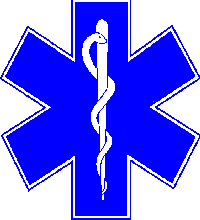 Highlighted Junior Firefighter of the Month:
This Could Be You!
Join Today
Highlighted Firefighter of the Month:
This Could Be You!
Join Today