2014 KVFD Incidents
Month:
Fire:
EMS:
Jan
33
116
Feb
45
106
Mar
26
78
Apr
36
99
May
27
86
Jun
23
86
Jul
31
90
Aug
20
98
Sep
21
95
Oct
22
98
Nov
20
91
Dec
0
0
Total
304
1043
2013 Incidents
Fire
EMS
Jan
34
92
Feb
31
67
Mar
20
60
Apr
21
64
May
23
68
Jun
24
52
Jul
20
82
Aug
18
84
Sep
25
75
Oct
22
70
Nov
22
83
Dec
31
96
Total
291
893
Web Counters
Website Visitors
Since
March 7, 2013

Visitors Today
Dec 17, 2014

Latest 10 Responses

12/15/2014: 12:57 BUILDING FIRE OLD WILMINGTON RD/QUARRY RD ,37 (V)
12/14/2014: 09:28 ALARM - FIRE 418 W SIXTH AV ,08
12/13/2014: 21:17 ASSIST THE POLICE DEPARTMENT 13 S CULVERT ST ,08
12/13/2014: 10:28 ALARM - FIRE 770 COMMONS DR ,36
12/11/2014: 00:17 ACCIDENT - SERIOUS EB RT 30 BP AT QUAKER RD ,37 (V)
12/10/2014: 20:14 ACCIDENT - UNKNOWN INJURIES 2680 EB RT 30 BP ,37
12/09/2014: 11:24 ACCIDENT - PEDESTRIAN STRUCK AIM BL/E STEWART HUSTON DR ,37 (V)
12/09/2014: 11:05 NOTIFY FIRE CHIEF 316 COMMONS DR ,36
12/06/2014: 16:46 ACCIDENT - UNKNOWN INJURIES 2688 EB RT 30 BP ,37
12/03/2014: 08:56 ACCIDENT - INJURIES GIBBLE RD/GUM TREE RD ,45 (V)
Welcome to the Official Website of the Keystone Valley Fire Department -Station #8
"Working Regionally to Survive Locally"
Holiday Party at Victory Brewing

KVFD, December 16

Last night we held a Holiday Gathering at Victory Brewing in West Sadsbury Township for the active crew and spouses. Over 70 people attended with catering and beverages by Victory Brewing. During the party, three people were recognized for their work over the last year, or years:Chief Raymond Stackhouse, EMS Captain Stephanie Klingler, and Mrs. Tina Myers.

Chief Stackhouse was recognized for his ... (Full Story & Photos)


Ladder 8 on location assisting with a lock-out.

Public Service for a Lock-Out

KVFD, December 13

At 9:13 PM, KVFD was requested to assist the public with a lock out. The request came from Parkesburg Borough Police.

Ladder 8 w/Deputy 8 arrived on-scene and assisted with entry from the second floor of the apartment. Career FF/EMT Bengough entered the structure via a ground ladder, unlocked the door and allowed for re-entry of the owners.

Ladder 8 along with the Parkesburg police cleared at ... (Full Story & Photos)

Breakfast with Santa

KVFD, December 13

Keystone Valley Fire Department Breakfast with Santa

Saturday December 20th, 2014 Time: 0830 to 11:00 A.M. Location: KVFD East Station 1918 Valley Road, Coatesville, Pa 19320 Cost: Children 2 and under are free Children 3 to 12 - $5 Adults - $8

Sign-up on our Facebook Page, look for the event.

Come out and enjoy Breakfast and allow the kids to See SANTA! Any Questions Call 610-857-3232... (Full Story & Photos)


Lt Ford Smith with a Kennett firefighter.

Rescue 8 in Kennett

KVFD, December 13

Thanks to the Kennett Fire Company for the invitation to cover your station for fire and rescue responses tonight. Lt. Ford Smith, FF Danny O'Connell, FF Nathan Vazquez, and FF Justin Goss volunteered to help out while the Kennett active crew attended one of their member's weddings.

They took the opportunity to re-pack the hose on Rescue 8, inspecting it as they did so, shot some pool at the Kennett ... (Full Story & Photos)

Fire Alarm for Kitchen Fire

KVFD, December 13

At 10:28 AM, KVFD was dispatched to a fire alarm at a restaurant in the 700 block of Common's Drive, West Sadsbury Township.

Ambulance 8-1 was in the area and arrived on-location within minutes. Engine 8-1, Ladder 8, and Utility 8 also responded.

Our career staff on Ambulance 8-1 investigated and found that it as a minor fryer fire extinguished by the commercial Ansul system. Crews checked for any ... (Full Story)




KVFD is Hiring Career EMT/Firefighters (PER DIEM)

Fire Chief Raymond Stackhouse, December 10

Job Title: EMT/Firefighter Department:Operations

Reports To: Career Staff Supervisor FLSA Code: Career Staff: Non-exempt

JOB SUMMARY Providing emergency medical care to the sick and injured within the scope of practice defined by the Pennsylvania BLS Protocols along with fire/rescue services as defined in employee handbook and Department 's Policies and Procedures

REPORTING RELATIONSHIPS • ... (Full Story)





Line of Duty Death in Philadelphia- RIP FF/EMT Joyce Craig Lewis

KVFD, December 09

Our condolences and prayers are with the family, friends and co-workers of a eleven year veteran firefighter who died last night while reportedly fighting a basement fire in the 1600 block of Middleton Street in the city's West Oak Lane section. Media reports indicate that she is the first female firefighter to die in the history of the PFD. She was later identified as Firefighter/EMT Joyce Craig ... (Full Story & Photos)

"Working Regionally to Survive Locally"
The Keystone Valley Fire Department was formed in March 2013 after the consolidation of the Parkesburg, Pomeroy and Atglen Fire Companies. Station # 8 provides Fire/Rescue & EMS Services to Parkesburg Borough, West Sadsbury Township, Sadsbury Township and Highland Township. Please click on the Volunteer Section to learn how to become a member of the KVFD family!
Your feedback is important to us!
Feel free to sign the Keystone Valley Fire Department's
FIRE DISTRICT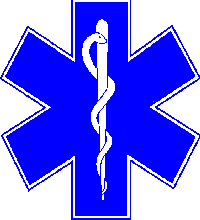 Highlighted Junior Firefighter of the Month:
This Could Be You!
Join Today
Highlighted Firefighter of the Month:
This Could Be You!
Join Today