2014 KVFD Incidents
Month:
Fire:
EMS:
Jan
33
116
Feb
45
106
Mar
26
78
Apr
36
99
May
27
86
Jun
23
86
Jul
31
90
Aug
0
0
Sep
0
0
Oct
0
0
Nov
0
0
Dec
0
0
Total
221
661
2013 Incidents
Fire
EMS
Jan
34
92
Feb
31
67
Mar
20
60
Apr
21
64
May
23
68
Jun
24
52
Jul
20
82
Aug
18
84
Sep
25
75
Oct
22
70
Nov
22
83
Dec
31
96
Total
291
893
Web Counters
Website Visitors
Since
March 7, 2013

Visitors Today
Aug 27, 2014

Latest 10 Responses

08/25/2014: 19:19 ASSIST THE AMBULANCE 360 STRASBURG AV ,08
08/18/2014: 11:05 ALARM - FIRE 770 COMMONS DR ,36
08/16/2014: 13:07 ACCIDENT - ENTRAPMENT N MOSCOW RD/RT 30 ,36 (V)
08/13/2014: 13:21 POLES,WIRES,TRANSFORMER FIRE 200 N CHURCH ST ,08
08/13/2014: 08:02 ELECTRICAL FIRE INSIDE 332 COMMONS DR ,36
08/12/2014: 09:53 ACCIDENT - INJURIES WB RT 30 EO RT 10 ,37 (V)
08/07/2014: 11:16 TRASH/DUMPSTER FIRE 1990 VALLEY RD ,37
08/07/2014: 11:16 HOUSE FIRE RT 372/STRASBURG RD ,37 (V)
08/04/2014: 18:03 ASSIST THE AMBULANCE 000 N GAY ST ,08
08/04/2014: 15:45 ACCIDENT - INJURIES PINE CREEK DR/RT 41, 89 (NV)
Welcome to the Official Website of the Keystone Valley Fire Department -Station #8
"Working Regionally to Survive Locally"


FF Clements competing in the KVFD FF Challenge.

FF Scott Clements - Member Highlight

KVFD, August 20

Scott joined the Parkesburg Fire Company at age 21 after meeting some members at the fair. His father is a Borough employee who knew most of firefighters. So Scott was familiar with the fire company and said that he joined because he wanted to help others in the community.

After graduating from Octorara High School, he attended a construction technical school in Delaware and then decided to attend ... (Full Story & Photos)


Race into Scouting - Parkesburg Pack 135 to sign up new Cub Scouts at KVFD on 9/15

KVFD, August 19

Race into Scouting!

For the next few months, Cub Scouts throughout the area will team up to encourage boys in first through fifth grade to sign up for Scouts.

Classrooms throughout Chester County will receive a special invitation through in-school broadcasts, flyers and special stickers to join Scouting.

The campaign is part of the Chester County Council's annual "Race into Scouting" membership ... (Full Story & Photos)



Vehicle rescue training.



The course via a panoramic.

Monday Night Drill - Challenge Course Set-up and Stand-by at Station #27

KVFD, August 19

While Engine 8-2 with a crew of five stood-by and assisted the Cochranville Fire Co., during a pre-planned water supply training, the remainder of the active crew completed duties at the stations and then worked together to set-up the KVFD Challenge/Fitness course inside the West station. Members are encouraged to use this course to improve fitness, and practice survival skills.

Thanks to Career ... (Full Story & Photos)


Tractor Accident in Highland Township

KVFD, August 17

At 5:01 PM, KVFD was dispatched to an advanced life support call for an injured person from a tractor rollover accident in the 400 block of Old Stottsville Road, Highland Township, Chester County. Ambulance 8-1 responded with a paramedic from Brandywine Hospital. EMS Lt. Earl Taylor also responded.

Upon arrival, Lt. Taylor found a tractor over the embankment with the operator injured and the tractor ... (Full Story & Photos)

West Sadsbury Police Chief Peters Buys Us Dinner

KVFD, August 17

Thanks to West Sadsbury Township police chief Jim Peters for his donation of a $50 gift card from Rocco and Anna's Ristorante, Parkesburg. FF/EMT and Board of Director member Jared Dalmas accepted the gift card on behalf of KVFD. It will be used for post detail or post training meals as approved by the Board.

Thanks Chief Peters!... (Full Story & Photos)



FF/EMT Dalmas with the card.


Golf 8-1 and Golf 8-2.

EMS Standby at the Lanchester Fiddler's Picnic

KVFD, August 16

KVFD had the opportunity to staff the fun-filled Lanchester Fiddlers' Picnic with Ambulance 8-2 on stand-by in the rustic park setting of the Landis Woodland Preserve, West Sadsbury Township. FF Vazquez and FF/EMT Shultz were on the detail.

There were stage performances, jam sessions, food vendors, and hay rides.

At: Landis Woodland Reserve 610 Zion Hill Road Atglen, PA 19310 USA

Photos by FF/EMT ... (Full Story & Photos)

"Working Regionally to Survive Locally"
The Keystone Valley Fire Department was formed in March 2013 after the consolidation of the Parkesburg, Pomeroy and Atglen Fire Companies. Station # 8 provides Fire/Rescue & EMS Services to Parkesburg Borough, West Sadsbury Township, Sadsbury Township and Highland Township. Please click on the Volunteer Section to learn how to become a member of the KVFD family!
Your feedback is important to us!
Feel free to sign the Keystone Valley Fire Department's
FIRE DISTRICT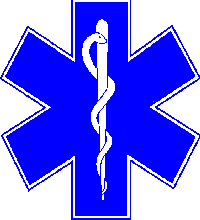 Highlighted Junior Firefighter of the Month:
Hunter Stiebritz
Highlighted Firefighter of the Month:
Scott Clements
Community Breakfast
Parkesburg VFW
406 Fourth Avenue, Parkesburg, Pa
3rd Saturday of each month
from 7:00 - 10:00 am
Provided by the Parkesburg
Word of Faith Church