2014 KVFD Incidents
Month:
Fire:
EMS:
Jan
33
116
Feb
45
106
Mar
26
78
Apr
36
99
May
27
86
Jun
23
86
Jul
31
90
Aug
20
98
Sep
0
0
Oct
0
0
Nov
0
0
Dec
0
0
Total
241
759
2013 Incidents
Fire
EMS
Jan
34
92
Feb
31
67
Mar
20
60
Apr
21
64
May
23
68
Jun
24
52
Jul
20
82
Aug
18
84
Sep
25
75
Oct
22
70
Nov
22
83
Dec
31
96
Total
291
893
Web Counters
Website Visitors
Since
March 7, 2013

Visitors Today
Sep 03, 2014

Latest 10 Responses

08/31/2014: 12:12 BARN FIRE 433 GUM TREE RD ,45
08/29/2014: 19:12 ACCIDENT - UNKNOWN INJURIES BORO LINE RD/OLD STOTTSVILLE RD ,45 (
08/29/2014: 09:03 ALARM - FIRE 24 E FIRST AV ,08
08/28/2014: 06:22 OUT BUILDING/SHED FIRE WB STRASBURG RD EO ZOOK RD ,36 (V)
08/28/2014: 06:22 FIELD FIRE WB STRASBURG RD WO S MOUNT VERNON RD ,36
08/25/2014: 19:19 ASSIST THE AMBULANCE 360 STRASBURG AV ,08
08/18/2014: 11:05 ALARM - FIRE 770 COMMONS DR ,36
08/16/2014: 13:07 ACCIDENT - ENTRAPMENT N MOSCOW RD/RT 30 ,36 (V)
08/13/2014: 13:21 POLES,WIRES,TRANSFORMER FIRE 200 N CHURCH ST ,08
08/13/2014: 08:02 ELECTRICAL FIRE INSIDE 332 COMMONS DR ,36
Welcome to the Official Website of the Keystone Valley Fire Department -Station #8
"Working Regionally to Survive Locally"
Area Firefighters Respond to a Stubborn Silo Fire

KVFD, August 31

At 12:12 PM, KVFD was dispatched to assist the Cochranville Fire Company with a barn fire soon changed to a silo fire at a farm in the 400 block of Gum Tree Road, Highland Township, Chester County. Multiple departments from Western Chester County and Eastern Lancaster County were also requested to assist.

Cochranville Fire Chief Dean Hoopes assumed "Gum Tree Road Command" and began to develop an ... (Full Story & Photos)



Tower 24 firefighters cutting a cap off.


Accident at Boro Line and Old Stottsville Road

KVFD, August 29

On Friday evening at 7:12 PM, KVFD was dispatched along with a paramedic from Brandywine Hospital to an accident involving an overturned vehicle on Boro Line Road at Old Stottsville Road in Highland Township. The caller, a passerby, reported the vehicle was blocking the road and three occupants were out.

Ambulance 8-1, Rescue 8, Engine 8-1 and Fire Marshal 45, Gerald McKee, responded. Ass't Chief ... (Full Story & Photos)

Early Morning Brush Fire

KVFD, August 28

At 6:22 AM, KVFD and units from the Christiana Fire Company, (Lancaster County) were dispatched to a reported brush fire on Strasburg Road, west of Mt. Vernon Road in West Sadsbury Township, Chester County. The call was soon upgraded to an out-building fire resulting in additional resources being dispatched.

Ambulance 8-1, arrived and found a debris pile and brush on fire. Assistant 8, Ass't Chief ... (Full Story & Photos)

Department Picnic made Possible by Members and Community Partners

Fire Chief Raymond Stackhouse, August 24

KVFD took a partial break from "business" by having a picnic at the Parkesburg VFW on Saturday.

The picnic was a chance for members to relax and enjoy the day together, working as a team and communicating while doing something other than responding to emergencies - like playing bean bag and horse shoes.

The chance to relax would not have been possible had it not been for our Community partners, ... (Full Story & Photos)




FF Clements competing in the KVFD FF Challenge.

FF Scott Clements - Member Highlight

KVFD, August 20

Scott joined the Parkesburg Fire Company at age 21 after meeting some members at the fair. His father is a Borough employee who knew most of firefighters. So Scott was familiar with the fire company and said that he joined because he wanted to help others in the community.

After graduating from Octorara High School, he attended a construction technical school in Delaware and then decided to attend ... (Full Story & Photos)


Race into Scouting - Parkesburg Pack 135 to sign up new Cub Scouts at KVFD on 9/15

KVFD, August 19

Race into Scouting!

For the next few months, Cub Scouts throughout the area will team up to encourage boys in first through fifth grade to sign up for Scouts.

Classrooms throughout Chester County will receive a special invitation through in-school broadcasts, flyers and special stickers to join Scouting.

The campaign is part of the Chester County Council's annual "Race into Scouting" membership ... (Full Story & Photos)



Vehicle rescue training.



The course via a panoramic.

Monday Night Drill - Challenge Course Set-up and Stand-by at Station #27

KVFD, August 19

While Engine 8-2 with a crew of five stood-by and assisted the Cochranville Fire Co., during a pre-planned water supply training, the remainder of the active crew completed duties at the stations and then worked together to set-up the KVFD Challenge/Fitness course inside the West station. Members are encouraged to use this course to improve fitness, and practice survival skills.

Thanks to Career ... (Full Story & Photos)

"Working Regionally to Survive Locally"
The Keystone Valley Fire Department was formed in March 2013 after the consolidation of the Parkesburg, Pomeroy and Atglen Fire Companies. Station # 8 provides Fire/Rescue & EMS Services to Parkesburg Borough, West Sadsbury Township, Sadsbury Township and Highland Township. Please click on the Volunteer Section to learn how to become a member of the KVFD family!
Your feedback is important to us!
Feel free to sign the Keystone Valley Fire Department's
FIRE DISTRICT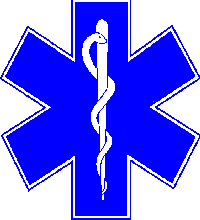 Highlighted Junior Firefighter of the Month:
Hunter Stiebritz
Highlighted Firefighter of the Month:
Scott Clements
Community Breakfast
Parkesburg VFW
406 Fourth Avenue, Parkesburg, Pa
3rd Saturday of each month
from 7:00 - 10:00 am
Provided by the Parkesburg
Word of Faith Church