Keystone Valley Regional Fire District
Monthly Call Stats
MONTH
FIRE
EMS
JAN:
FEB:
MAR:
APR:
MAY:
JUNE:
JULY:
AUG:
SEPT:
OCT:
NOV:
DEC:
Total
0
0
PAST CALL STATS
YEAR:
FIRE:
EMS:
2020
235
1291
2019
271
1241
2018
248
1155
2017
237
1137
2016
313
1187
2015
284
1157
2014
323
1142
2013
291
893
Web Counters
Website Visitors
Since
March 7, 2013

Visitors Today
Jan 27, 2021

EMS Crews and Police Collaborate for Bike Safety
By Station 44 and Station 8
October 2, 2020
On 10/1/2020, Ambulance 44-1 was dispatched to assist the Keystone Valley Fire Department on Second Avenue in Parkesburg Borough for reports of a bicyclist struck by a vehicle. Ambulance 44-1 arrived on the scene and found a child who had been clipped by a passing vehicle. Luckily, the young man sustained very minor injuries and was treated and released on the scene.
Units from Westwood and Keystone Valley noticed the child could use a new helmet for when he was riding his bike. With the assistance of Ofc. Vaughn of the West Caln Township Police Department, Westwood, and Keystone Valley units were able to secure and deliver the helmet to the child, who was very thankful.
This young man is ready to continue cruising the streets!
Remember: "Always wear a helmet when riding a bicycle, and keep alert for traffic and other hazards!"
Written by Westwood EMS - John Reilly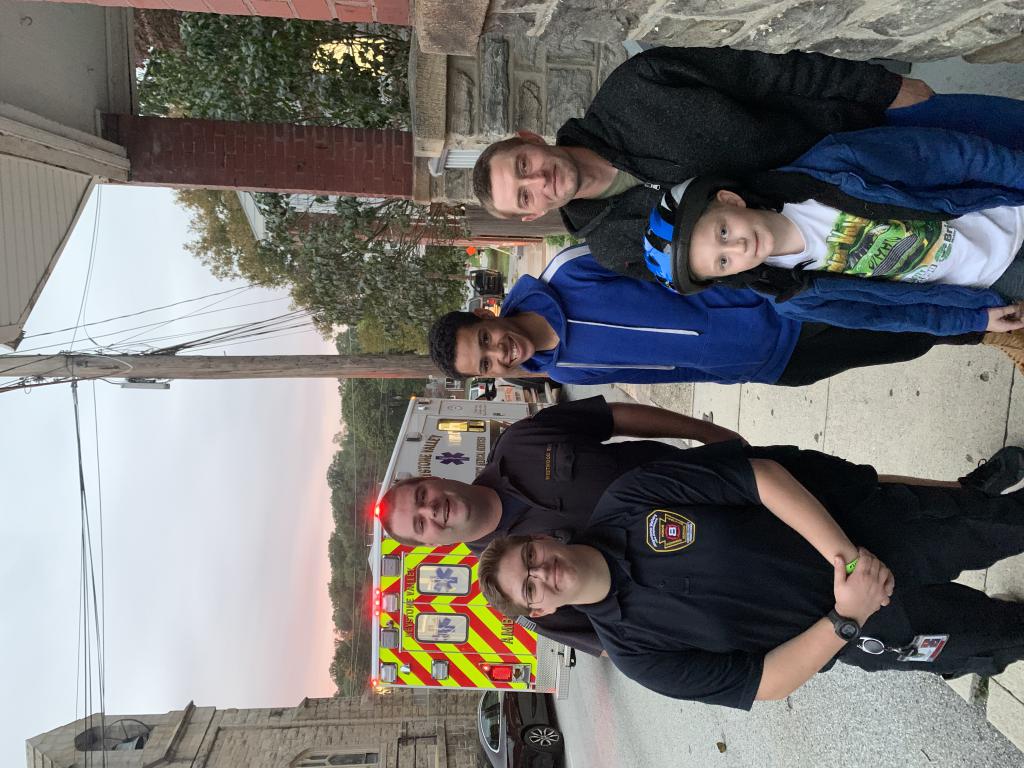 L-R: KVFD EMT Madison Rohrbach, Westwood Business Manager (FF/AEMT) John Reilly, KVFD EMT Mikey Lavender, father & son.
Website Designed and Hosted By:
Content Proudly Maintained By:
Contact Info:

www.FirehouseSolutions.com

Keystone Valley Fire Department
329 W. 1st Ave
Parkesburg, PA 19365

Emergency Dial 911
Station 8: (610) 857-3232
Station 8 Fax: (610) 857-7467
E-mail: info@kvfd8.com

Copyright © 2021 Firehouse Solutions (A Service of Technology Reflections, Inc.)